spectracide: you hold the power
Case Study
Spectracide
Stills. Motion. Post. The whole enchilada. This project took advantage of all our offerings with a :60 TV spot, 4 print ads, 2 radio spots, 1 robot, and a whole mess of fun.
Our team was contacted by longtime client Rodgers Townsend to kick off a new campaign for Spectracide. It was a quirky concept— character-driven, colorful and fun. There was a need for lifestyle imagery, product-focused imagery, and radio. We were a perfect fit with our myriad crew including Stills and Motion Production, VFX, editorial, sound and finishing.

Photographer

Brandon Voges

Director

Tim Wilson

DP

James McKenzie

Editor

Andy DeVries

Colorist

James McKenzie

Andy DeVries

VFX Lead

Brian Ellebracht

Post Sound

Steve Horne

Agency

Rodgers Townsend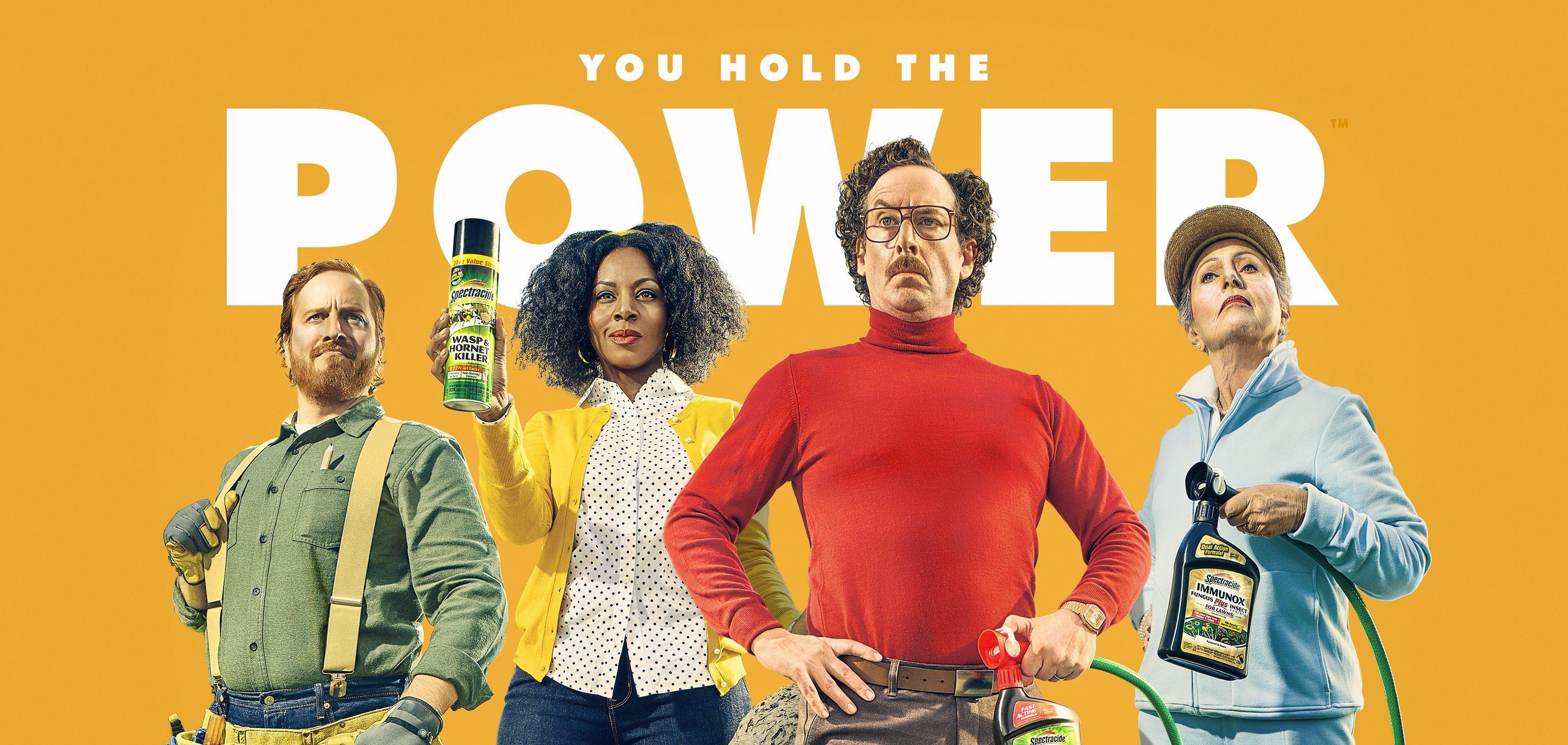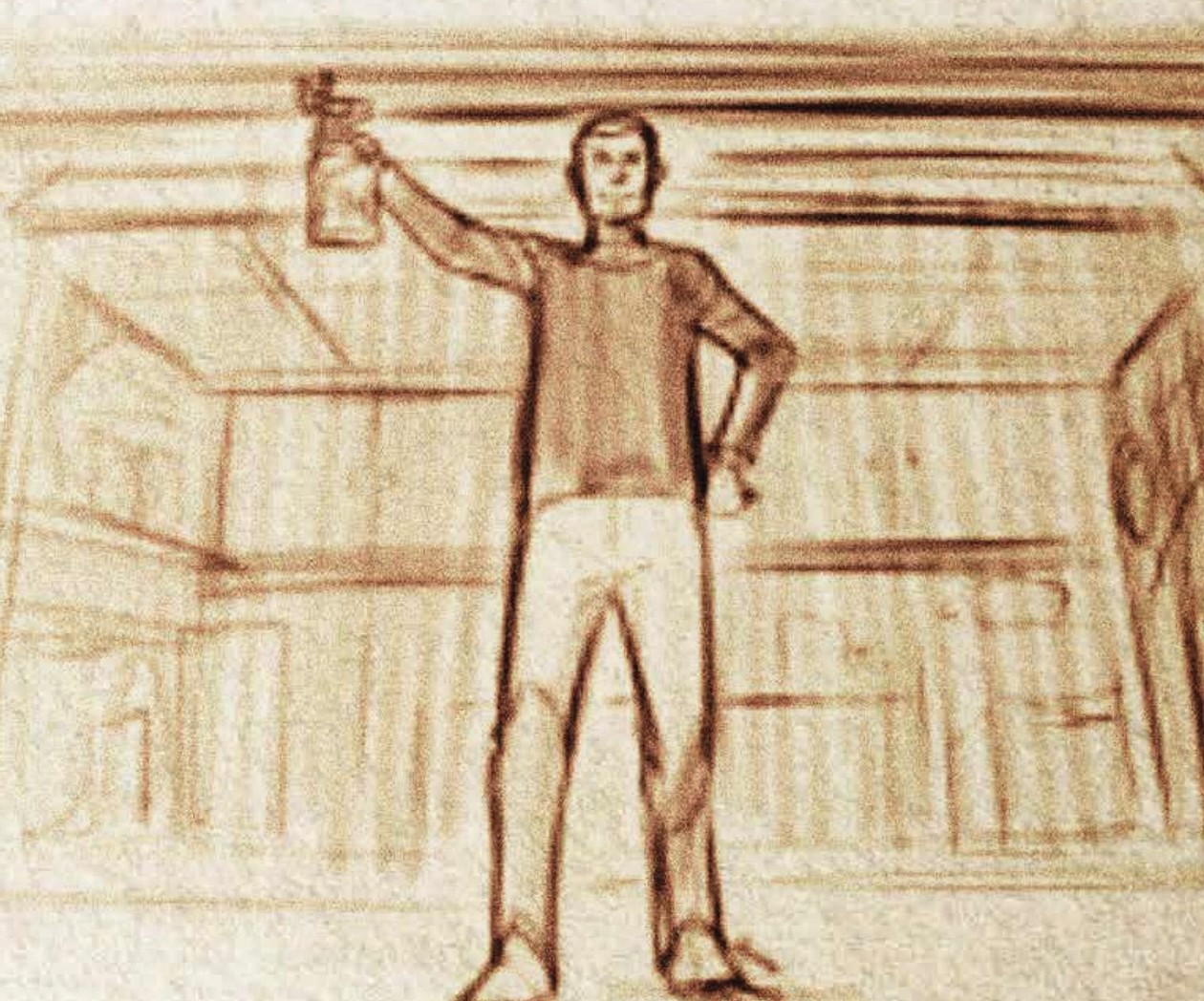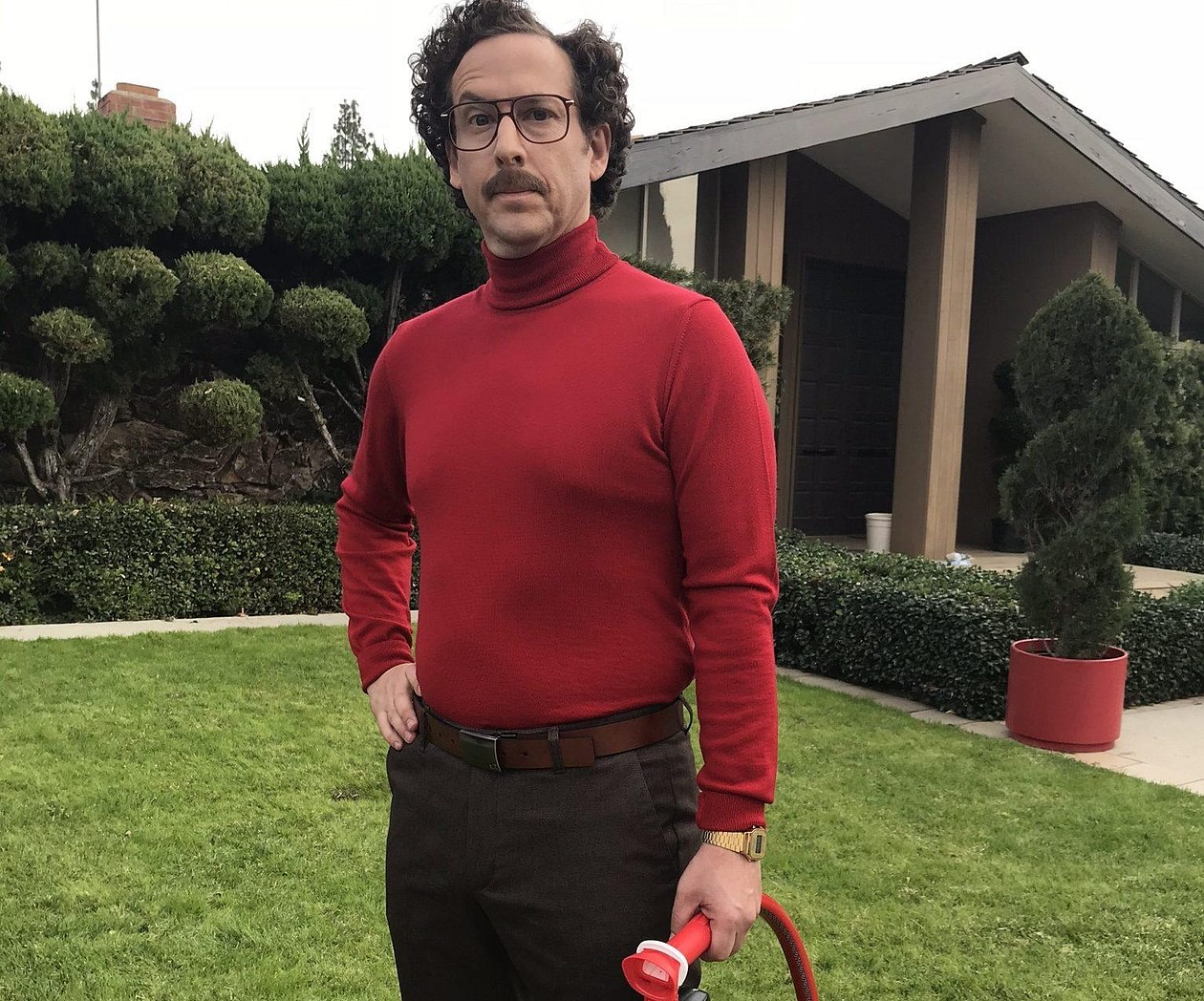 when ordinary meets assassin
Casting
Our hero, Mr. Prim, was just an ordinary man before the QuickFlip trigger gave him the ability to destroy bugs without breaking a sweat. With this new found power Prim saw himself as an elite spy, straight out of the 1970s— you know, the days when one would make sure to strike a pose before springing into action.
With this in mind we knew we had to find talent whose look could span decades and whose comedic ability would carry the TV spot as well as the photography. We also had to find supporting characters to populate this whimsical world. After an exhaustive search, extensive wardrobe fitting, and a half dozen or so cans of Aqua Net… we had our cast.
Tech Scout
Tech Scouting was critical as there were so many moving pieces and our Stills and Motion production teams were sharing a single outdoor location. In both cases, after an initial scout to plan the schedule, the teams shot the storyboards with stand-ins in the actual locations and camera positions, which were then assembled and marked up.
The walkthroughs give our squad a much more detailed layout of the challenges each scene would hold. Having all that info in hand allowed planning to the smallest detail so shoot days became focused on execution and performance and no time was wasted working out lighting plans or scrambling for props.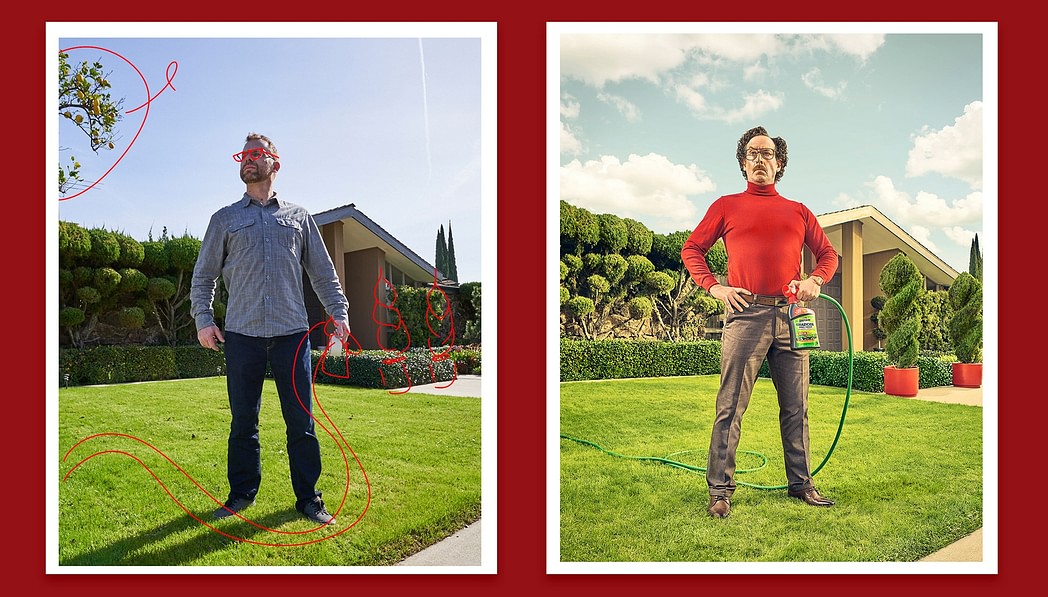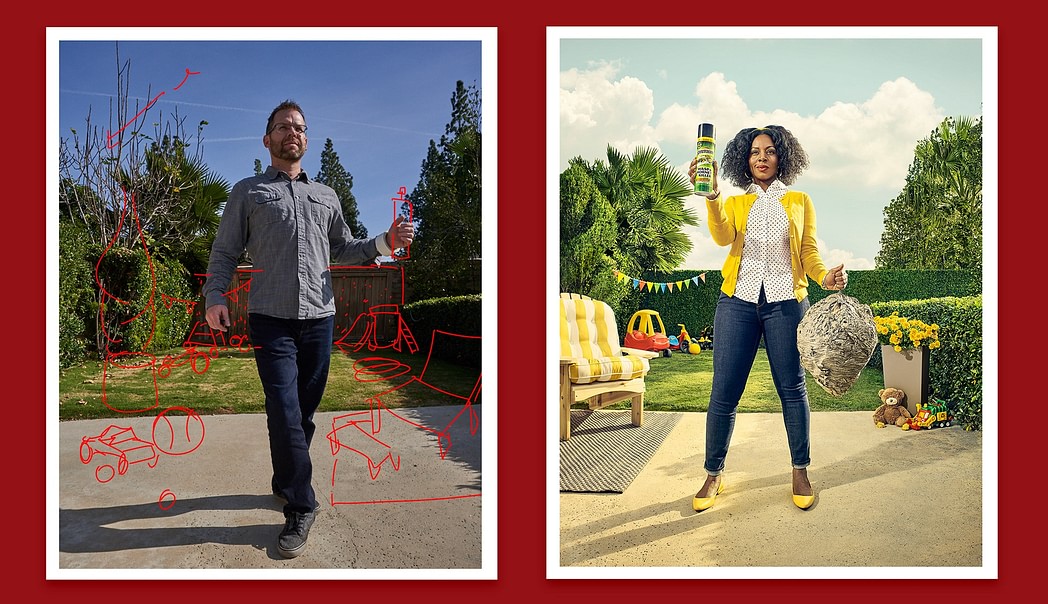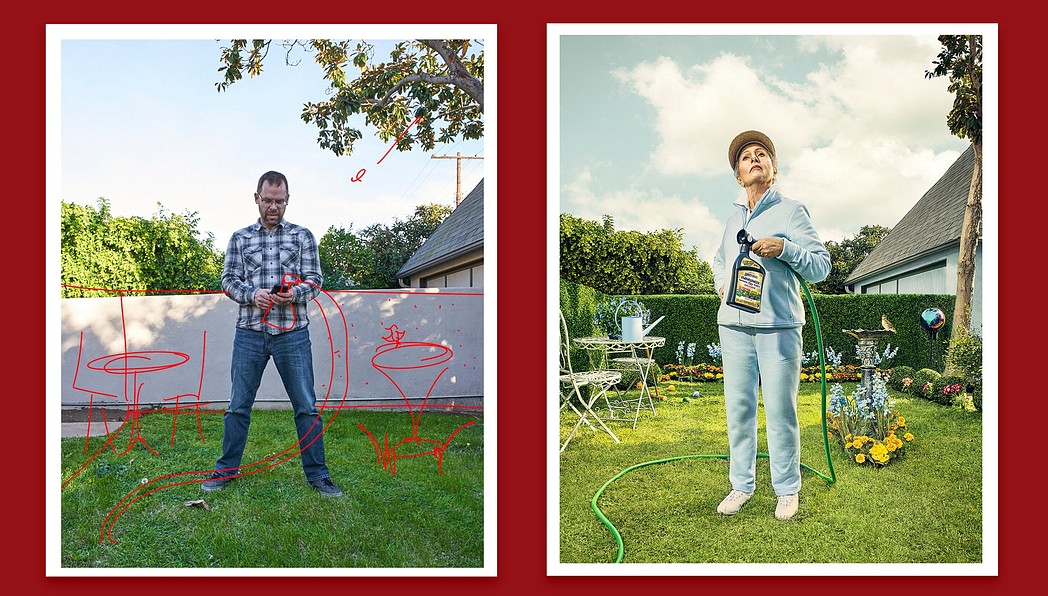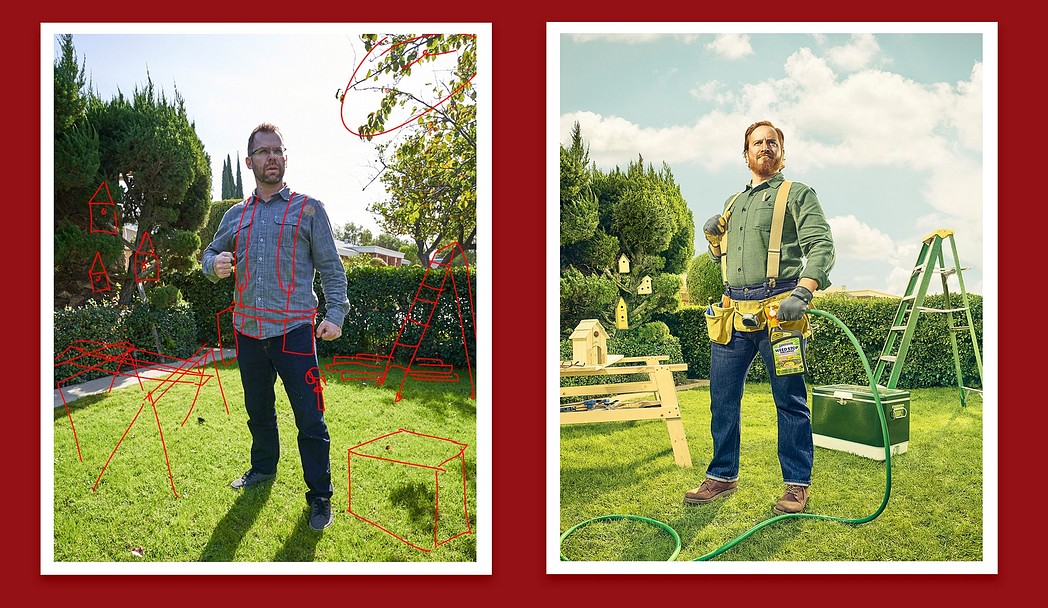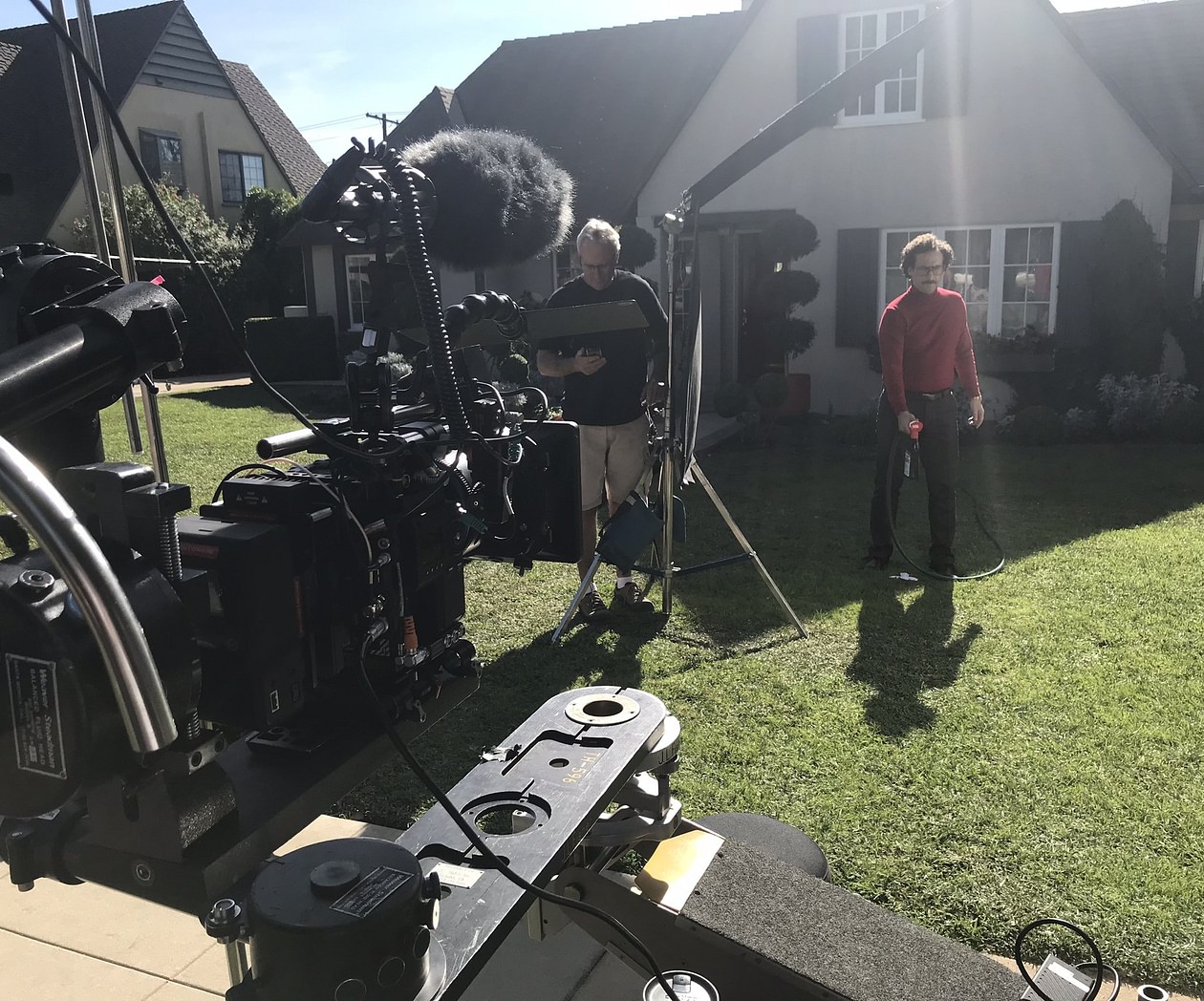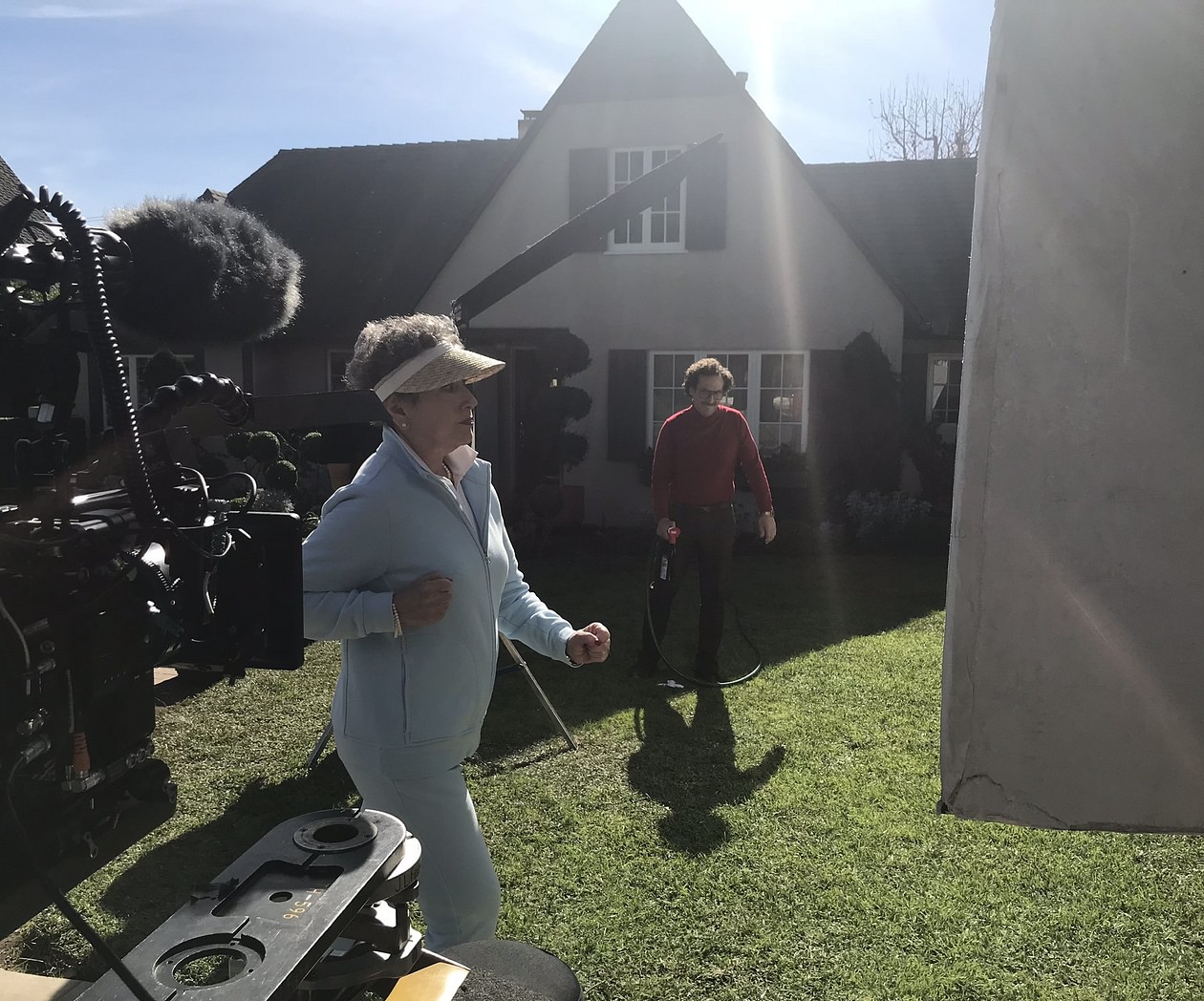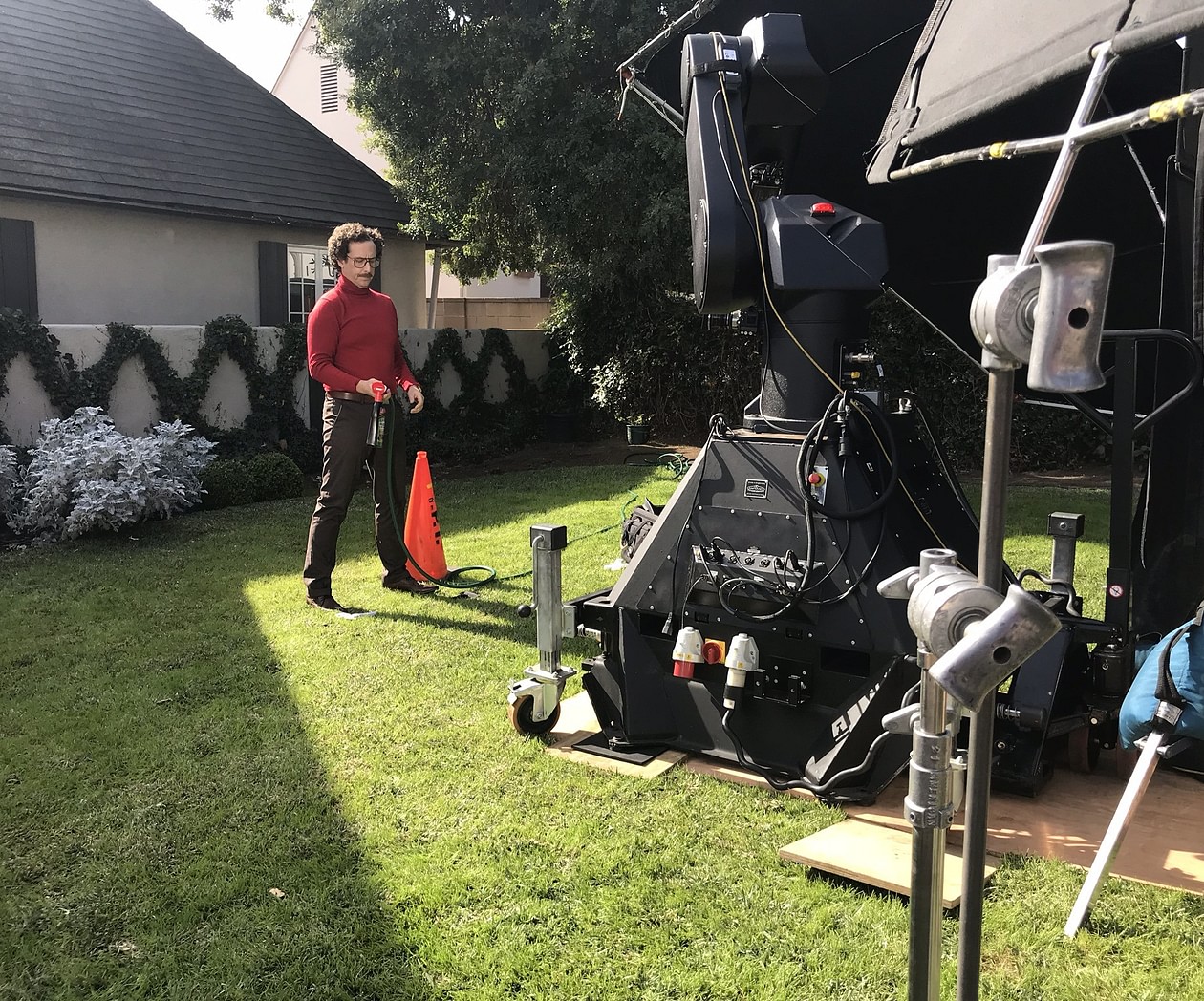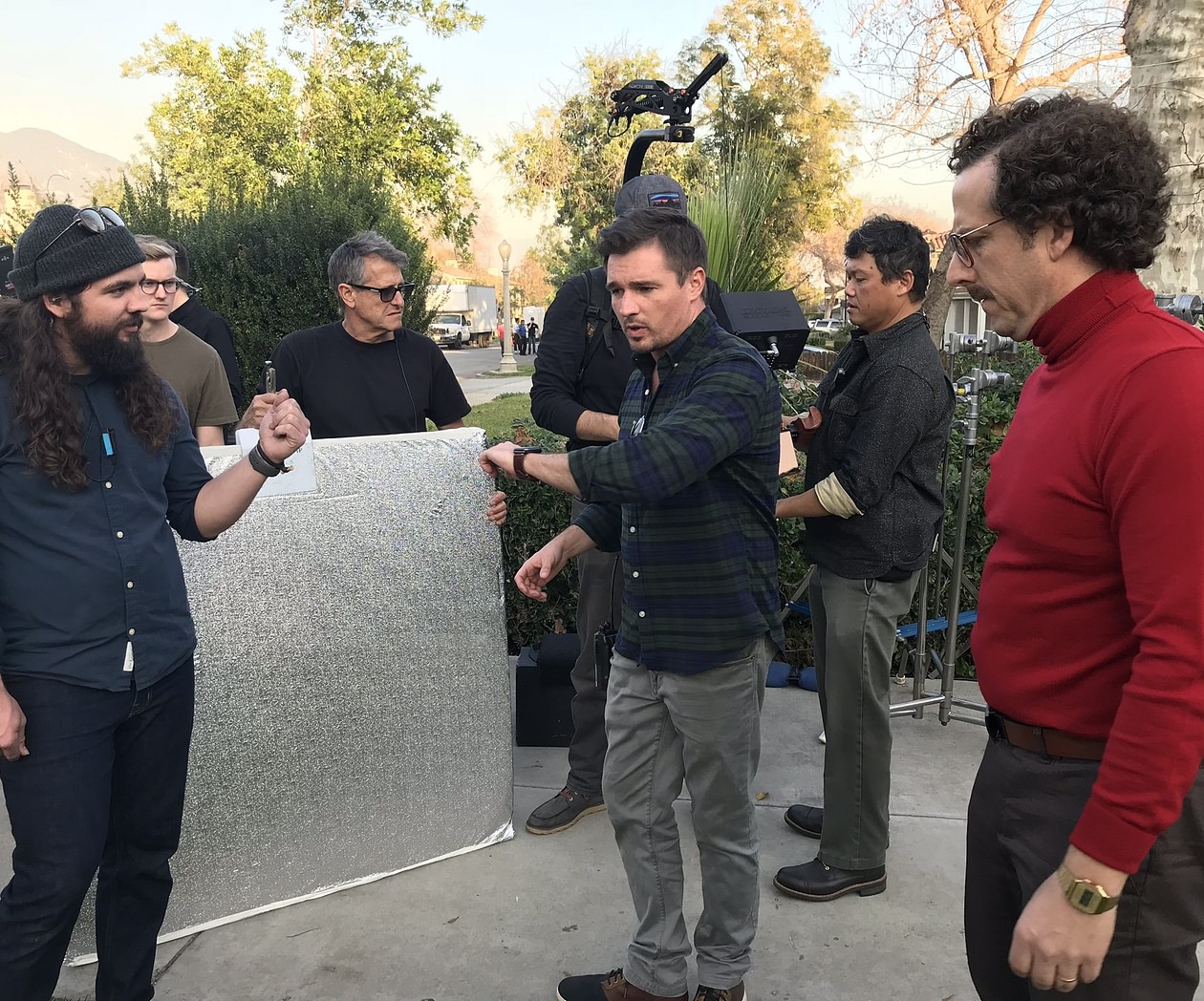 shoot shoot shoot
Production
Shoot days could be described as organized chaos. But this is where all the prep pays off. There were dozens of people buzzing on and around the set. Talent, hair and makeup, photo assistants, craft services, grip & electric crew, robots.


We need precision and speed
Camera and MOCO
The TV concept called for very dynamic camera movement and a ton of slow motion shooting. When shooting slow mo, more of everything is required— more lighting, more planning, and more speed when moving the camera. The MRMC Bolt motion control robot was the easy choice for this case. The Bolt is capable of moving a cinema camera at very high speeds, but most importantly, moving that camera at high speeds very precisely.
With macro shots and the complex blocking of Prim finding his nemesis and subsequently locking and loading his 'weapon,' the camera had to be able to whip over his shoulder, and accurately track with the spray bottle as Prim sprayed his lawn. Good crewing is essential for the kind of efficiency and set vibe we strive for, so not only did we secure top-notch film and TV grip and electric crew, we also made sure to work with the premier motion control team in the country, whose work has been in everything from Kendrick Lamar videos to your favorite super hero flicks.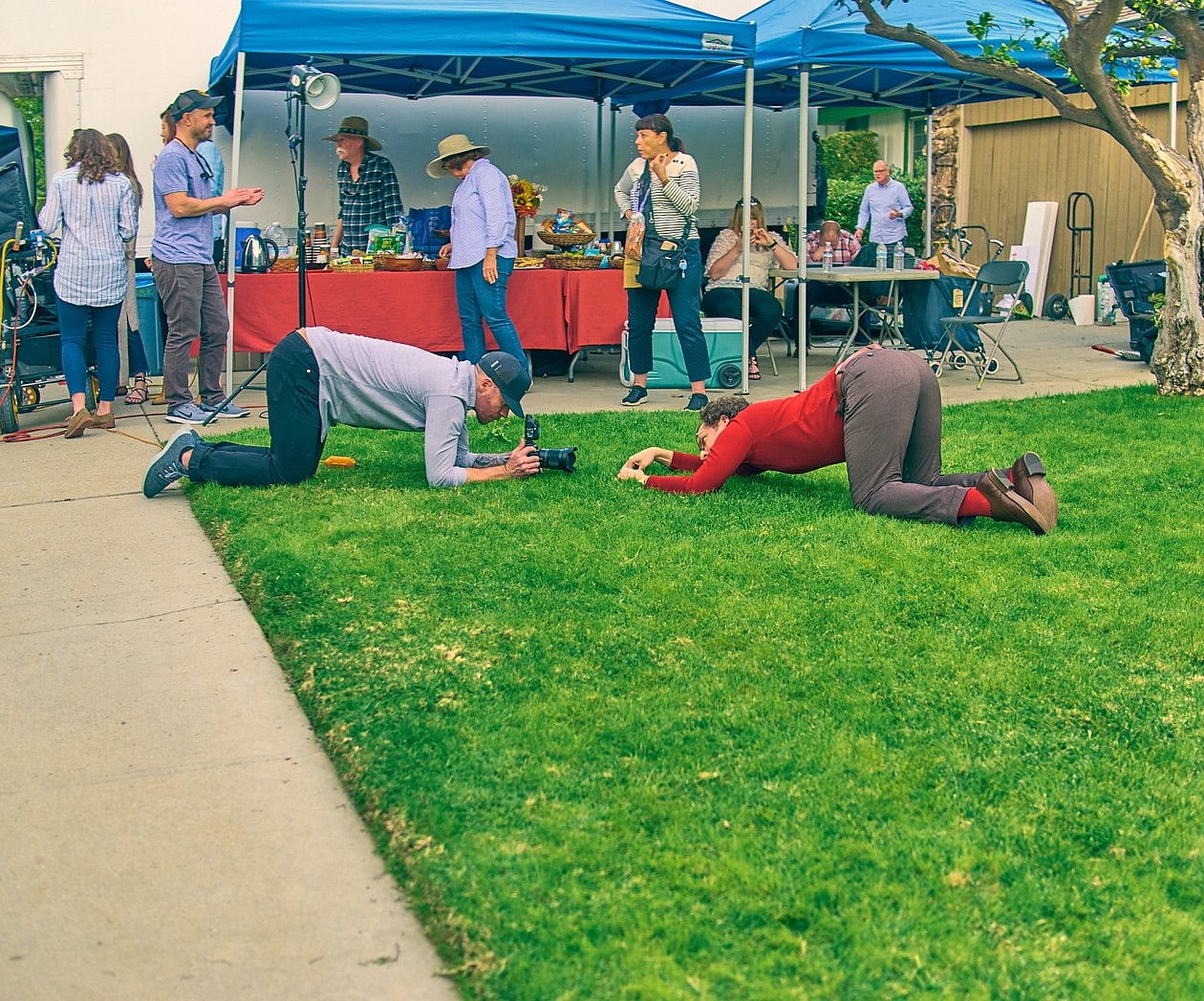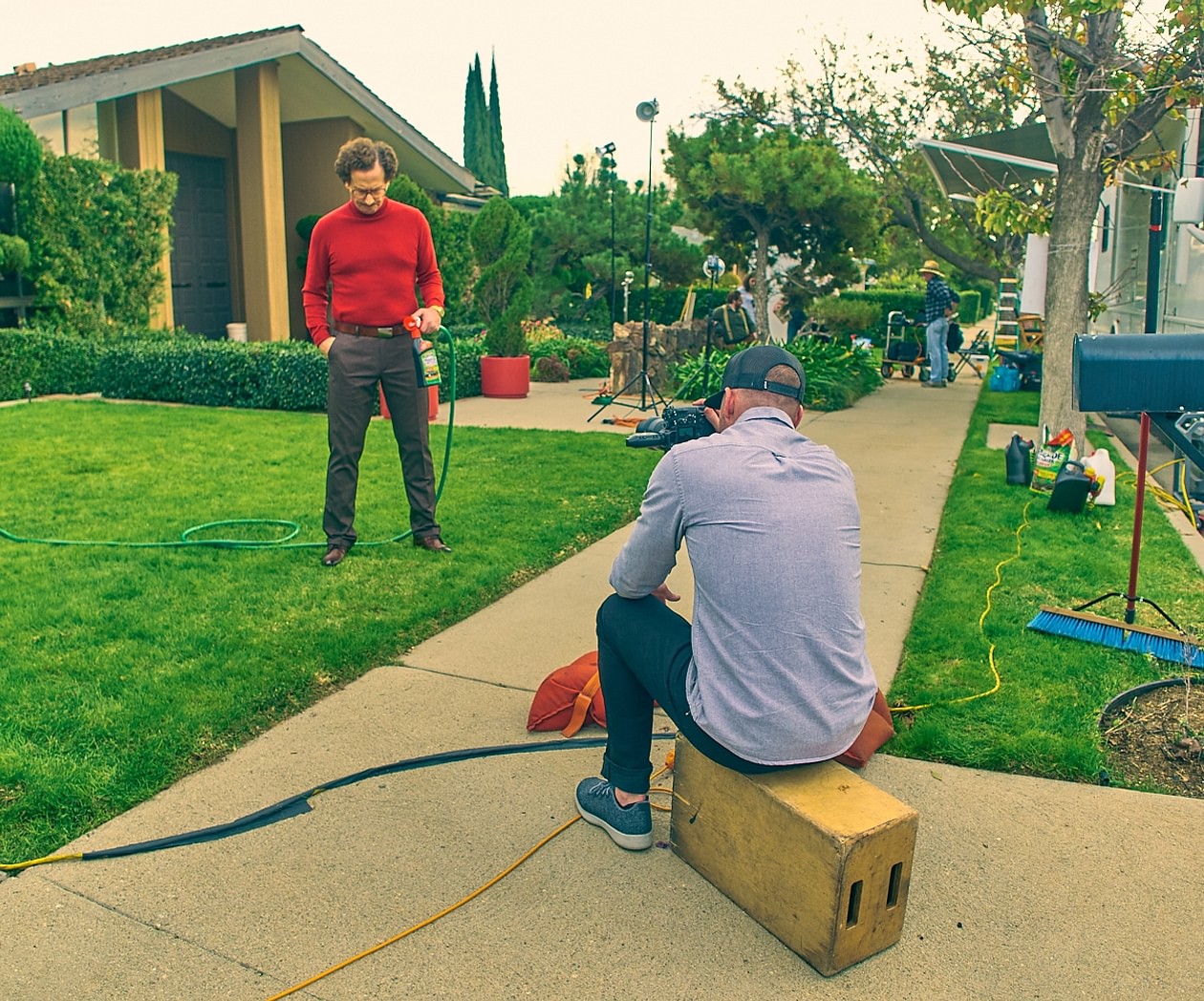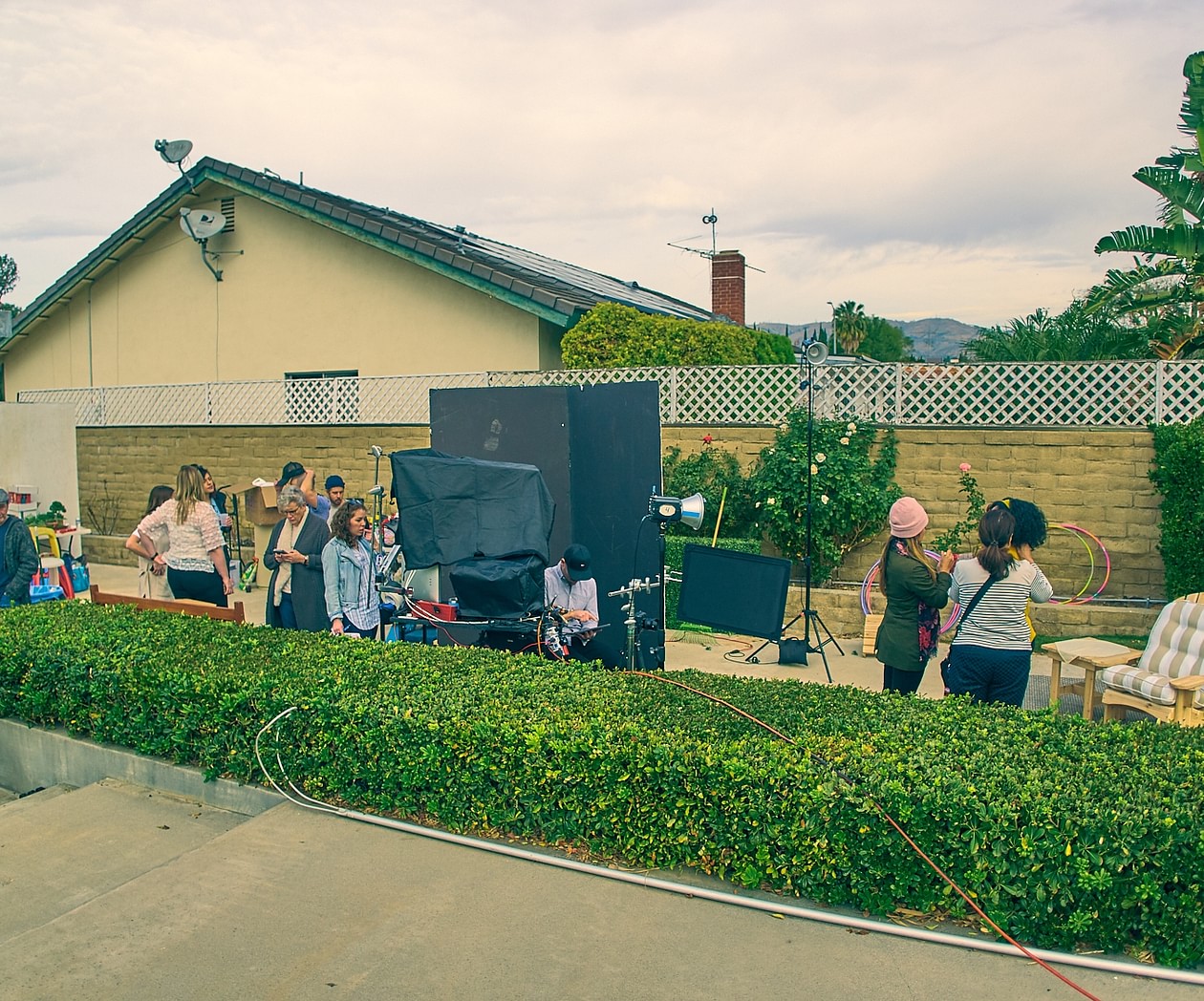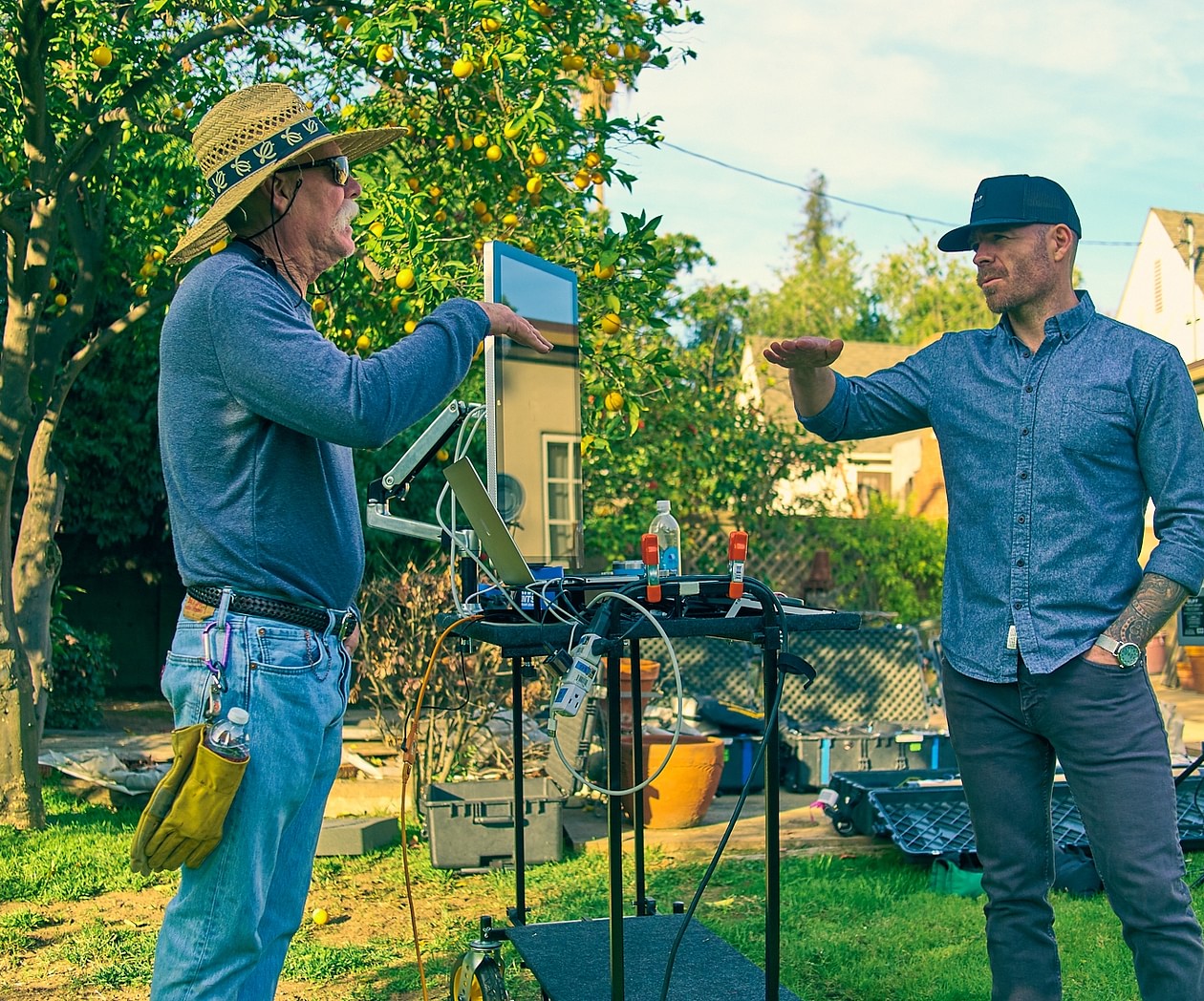 leave nothing but footprints
Fast, efficient, & harmonious.
Our location dictated that we kept production hours from sunrise to sunset. That might not seem like a big restriction, but with parallel crews shooting stills and motion, we knew we had to be efficient and work fast. Even with what appears to be a large footprint, at the end of the day you'd never know we were there.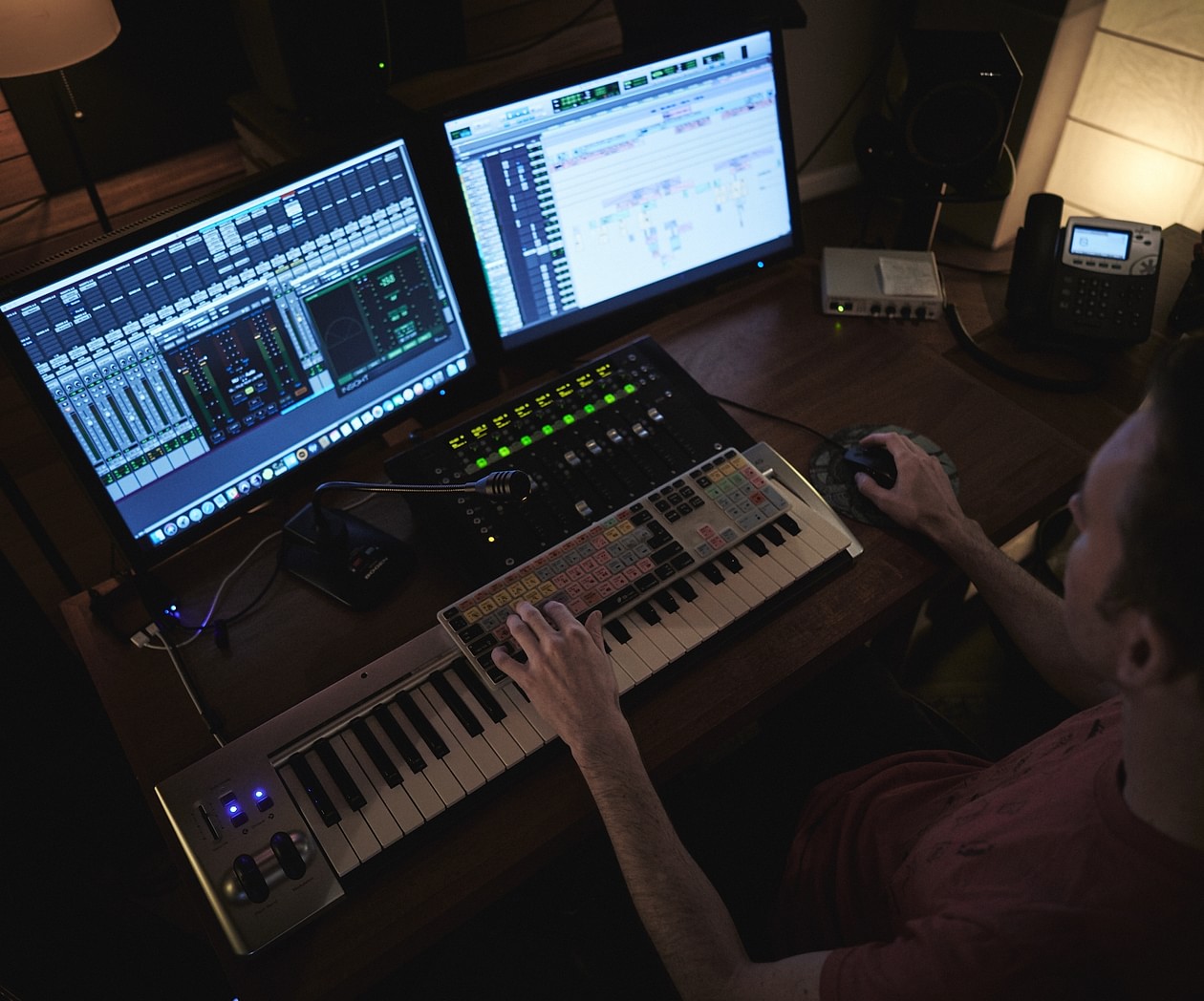 tying it all together
Post
Pre-production planning got us to a point where we were ready to have a quick turnaround in post. Retouchers were doing their thing on the stills, and our VFX lead started integrating the crow he had gotten a jump on modeling for the intro sequence. Meanwhile, Andy was starting an assembly cut. All of the wheels were turning at once and since we're all under one roof, it was easy to bop from one bay to the next to check in on progress.
Across the hall, our in-house composer and sound designer Steve Horne was in the throes of composing the score. In keeping with the 1970's spy movie theme, the music needed to feel like vintage Bond, with a tongue-in-cheek hint of Austin Powers and a dash of Pink Panther. It needed to be just a bit over-the-top at points, but not interfere with the performance. Steve took that direction and created a custom piece of music and tailored sound design that… well, listen for yourself.
:60 TV Spot
Audio Breakdown