Bruton Stroube Outpost + Film Riot
Knock. Knock. Knock.
There Comes A Knocking
For better or worse, our lives are absorbed by the walls, windows and doors of our homes. Giving way to our warmest days and darkest nights—every corner, crevice and hinge contains a specter of what we've endured and invited in. There Comes a Knocking holds the horror of the unmoored and unhinged. This short, a proof of concept, is for a feature length film of the same name.
Lucas, Andy and Steve, of the Bruton Stroube Outpost crew teamed up with writer & director Ryan Connolly (managed by 3Arts) to create the cuts, colors and creaks that'll make your blood run cold.
We hope you enjoy the film and have a very scary Halloween.
Writer/DIrector

Ryan Connolly

Editor

Lucas Harger

VFX Lead

Andy DeVries

Music

Daniel James

Post Sound

Steve Horne
shoot it • dallas, tx
Production
Lucas joined Ryan on location in Dallas, Texas to provide narrative input and receive real-time edit direction. As deadlines came knocking, getting Lucas on set and in the loop early streamlined the editing process and helped to create a more integrated final cut.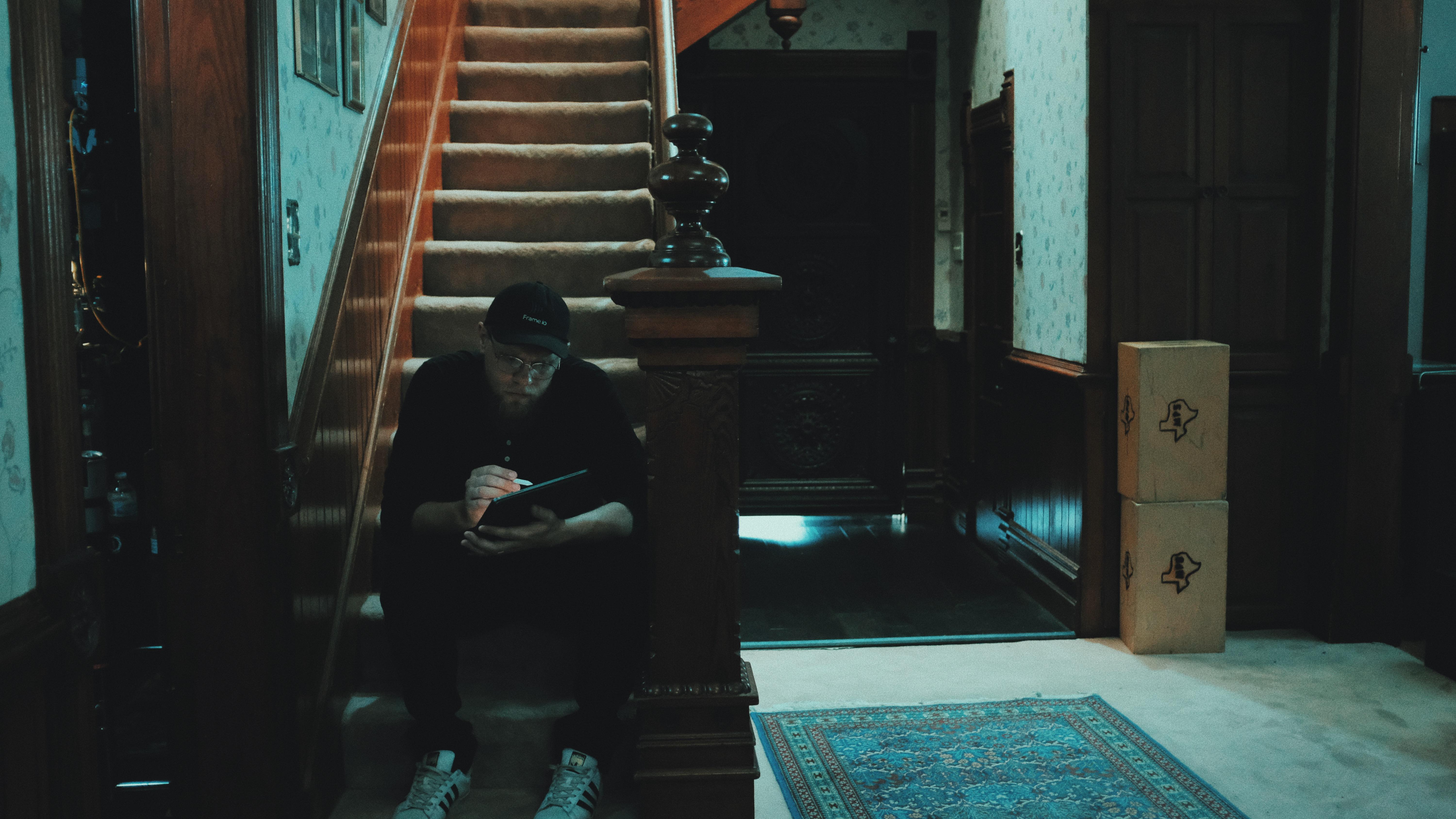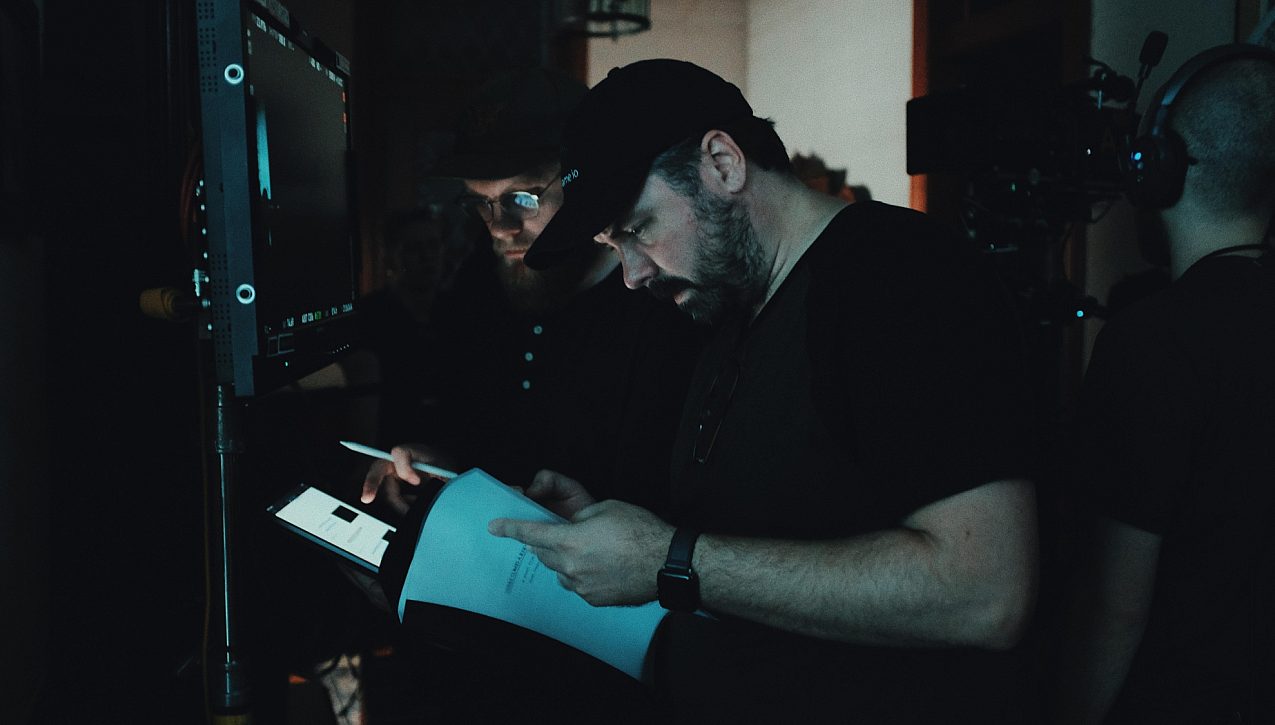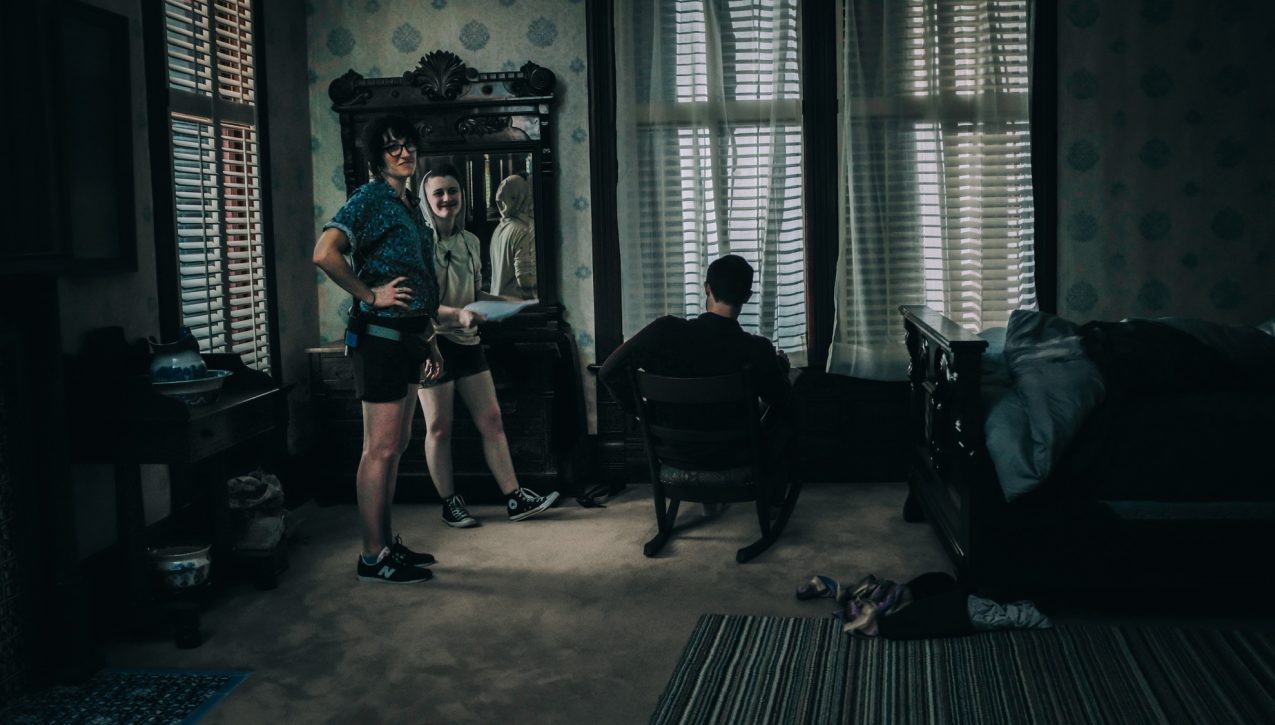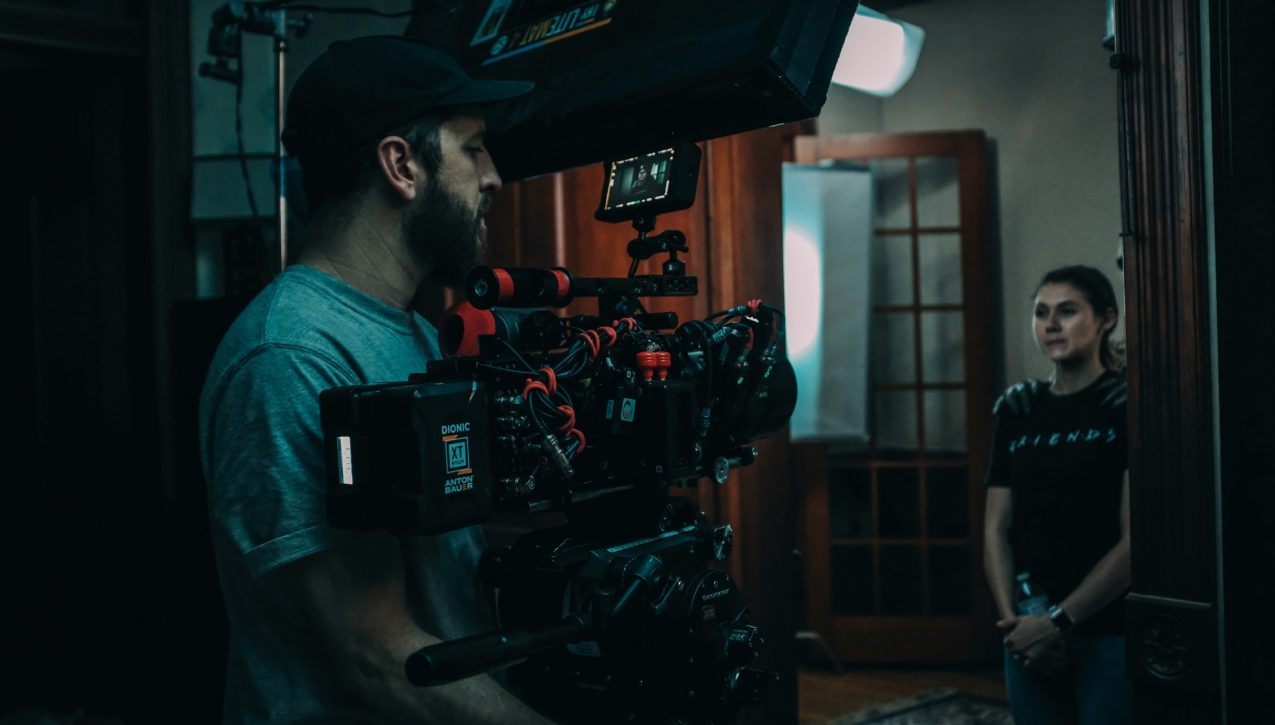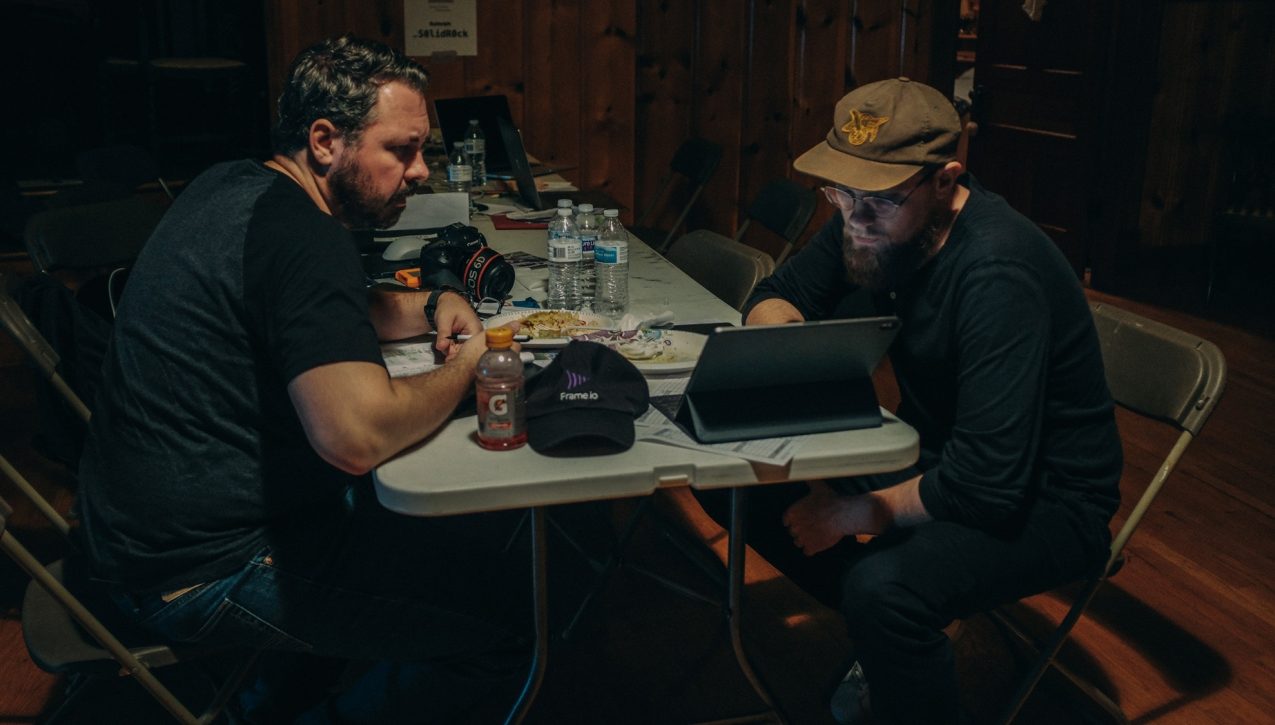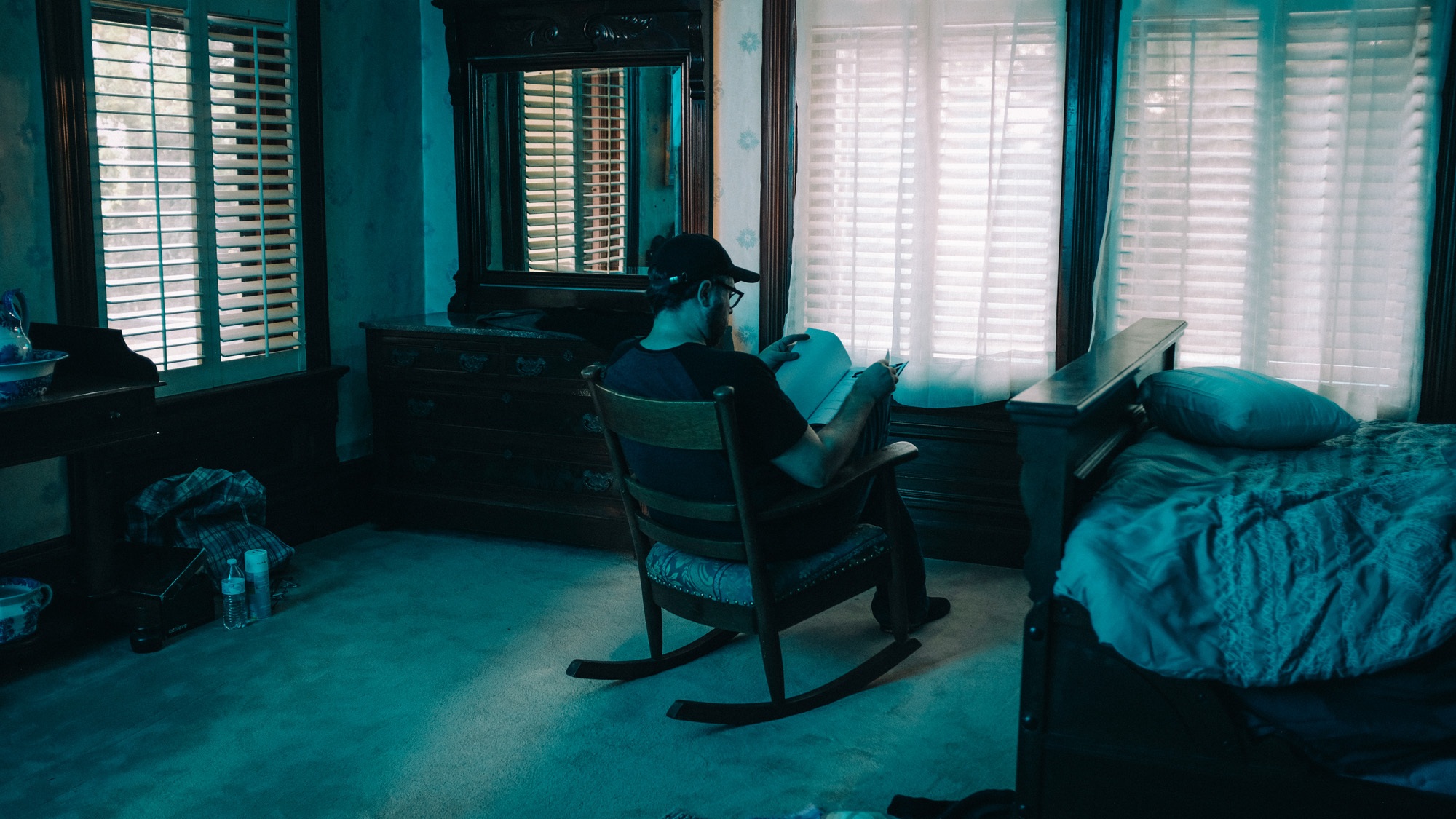 Time for Editorial
The editorial process was full steam ahead. Immediately following the shoot, Lucas hopped on a plane, holed up in the studio and started assembling. Two days later, Ryan was in St. Louis diving into the edit. Five days later, they had a locked cut.

Ryan's Editing Vlog
Take a look below at Ryan's Vlog for a behind-the-scenes at the editing process. You can also jump over to his YouTube Channel to find a ton of great content.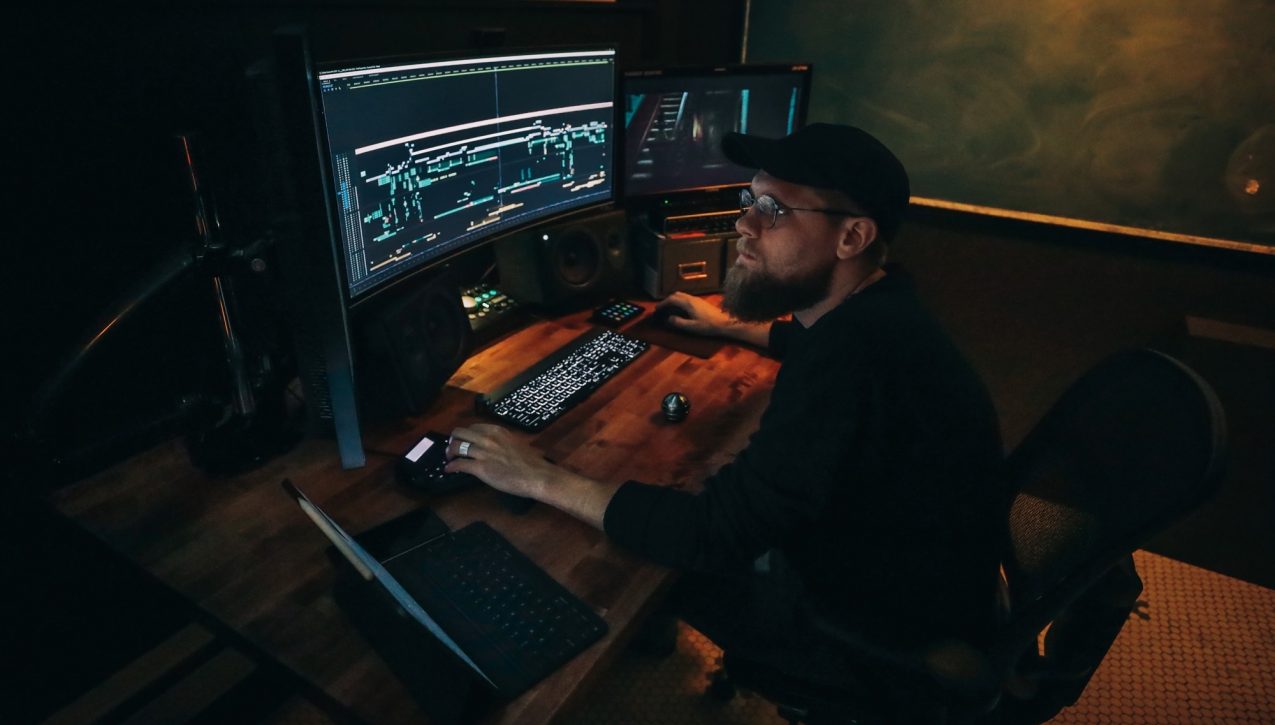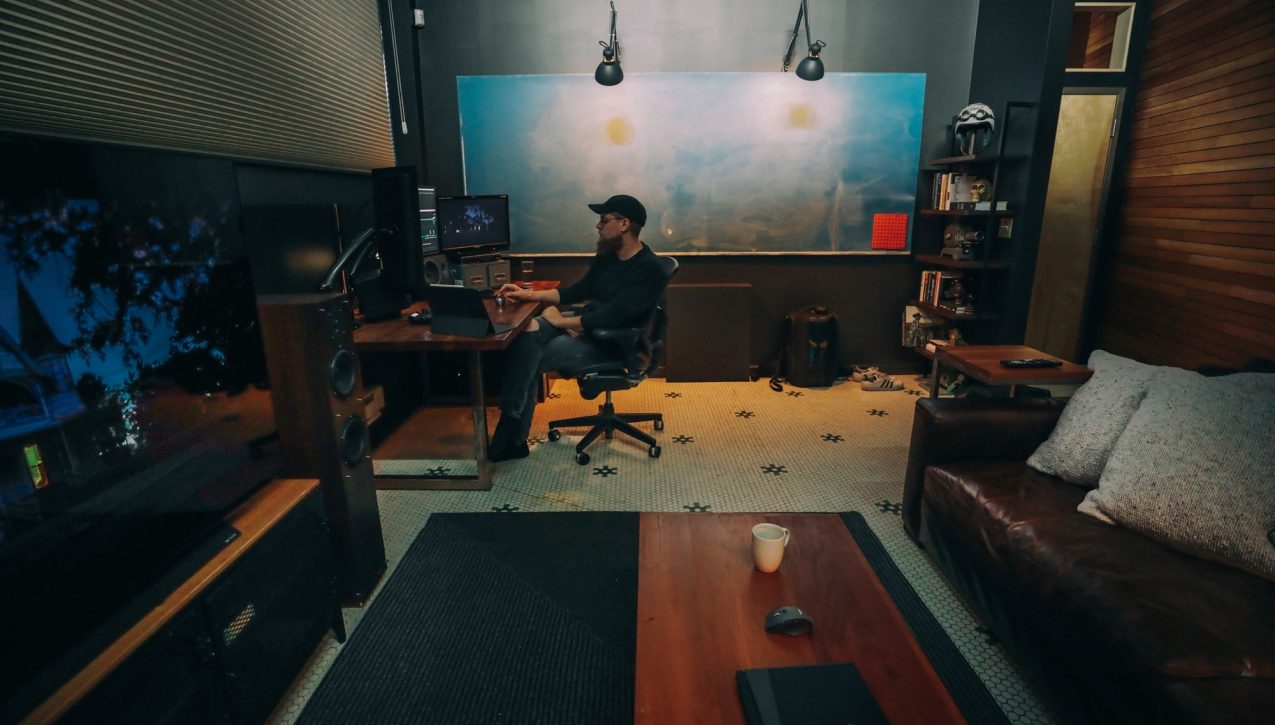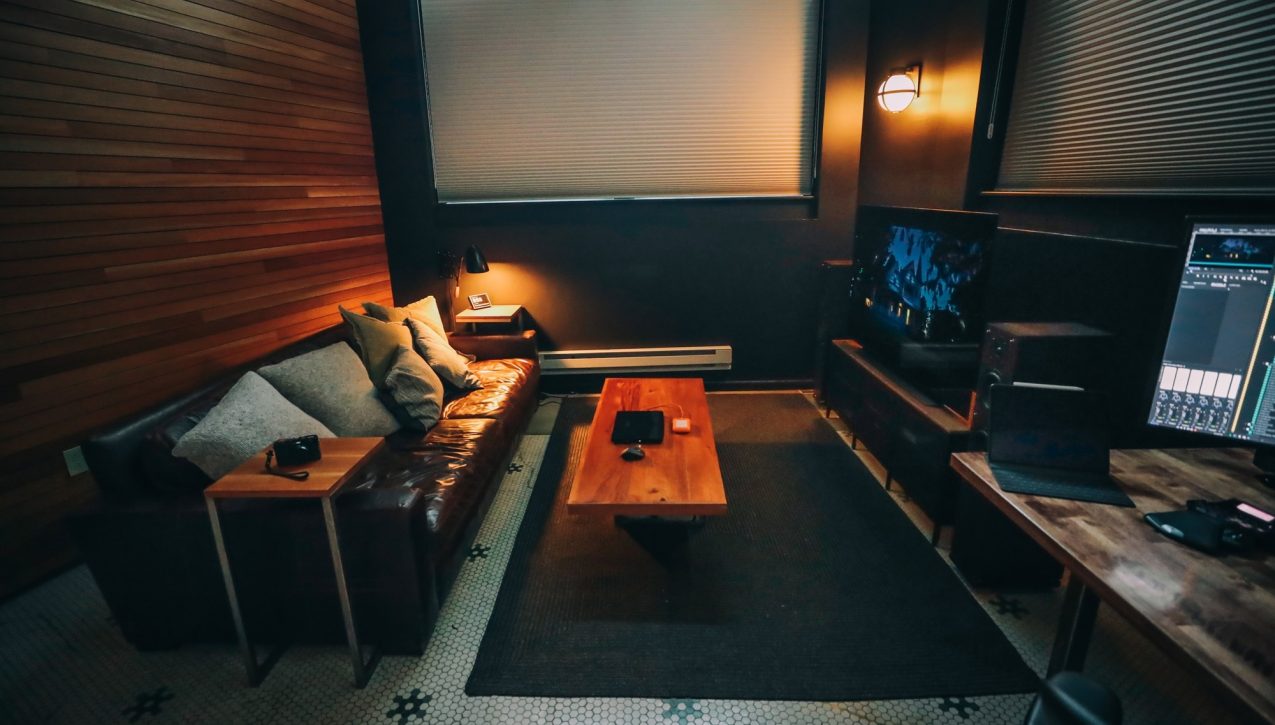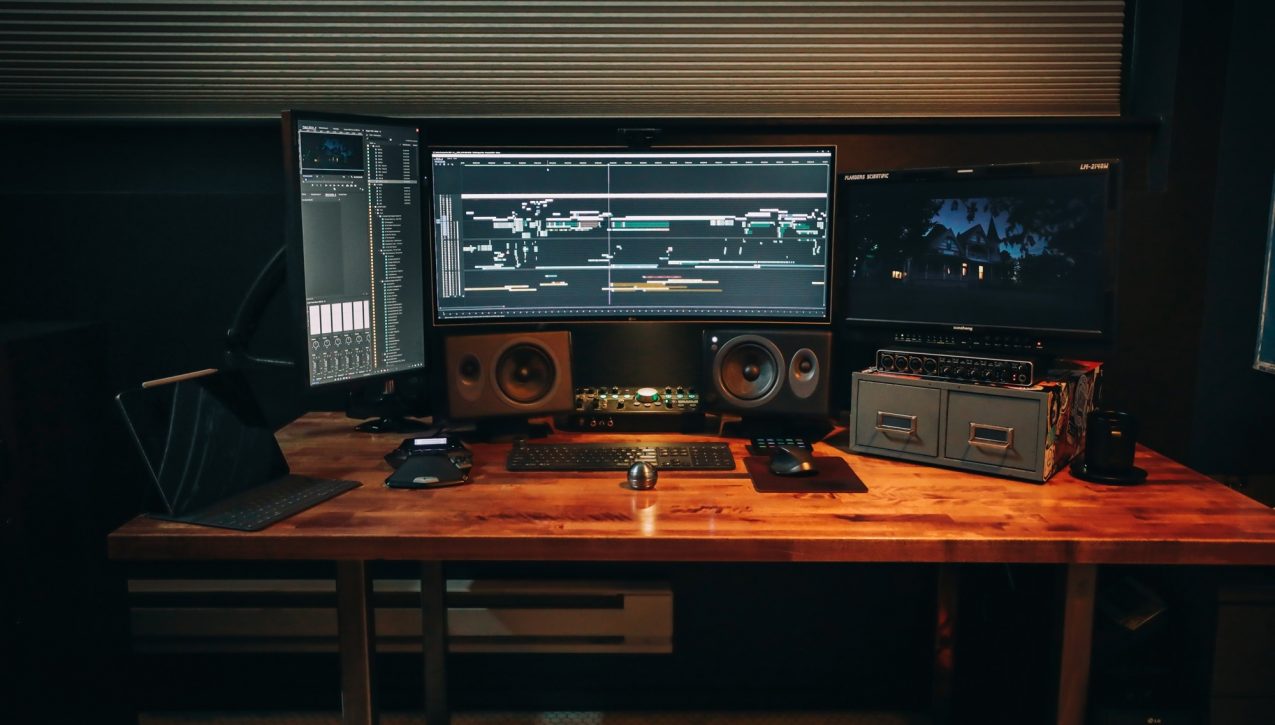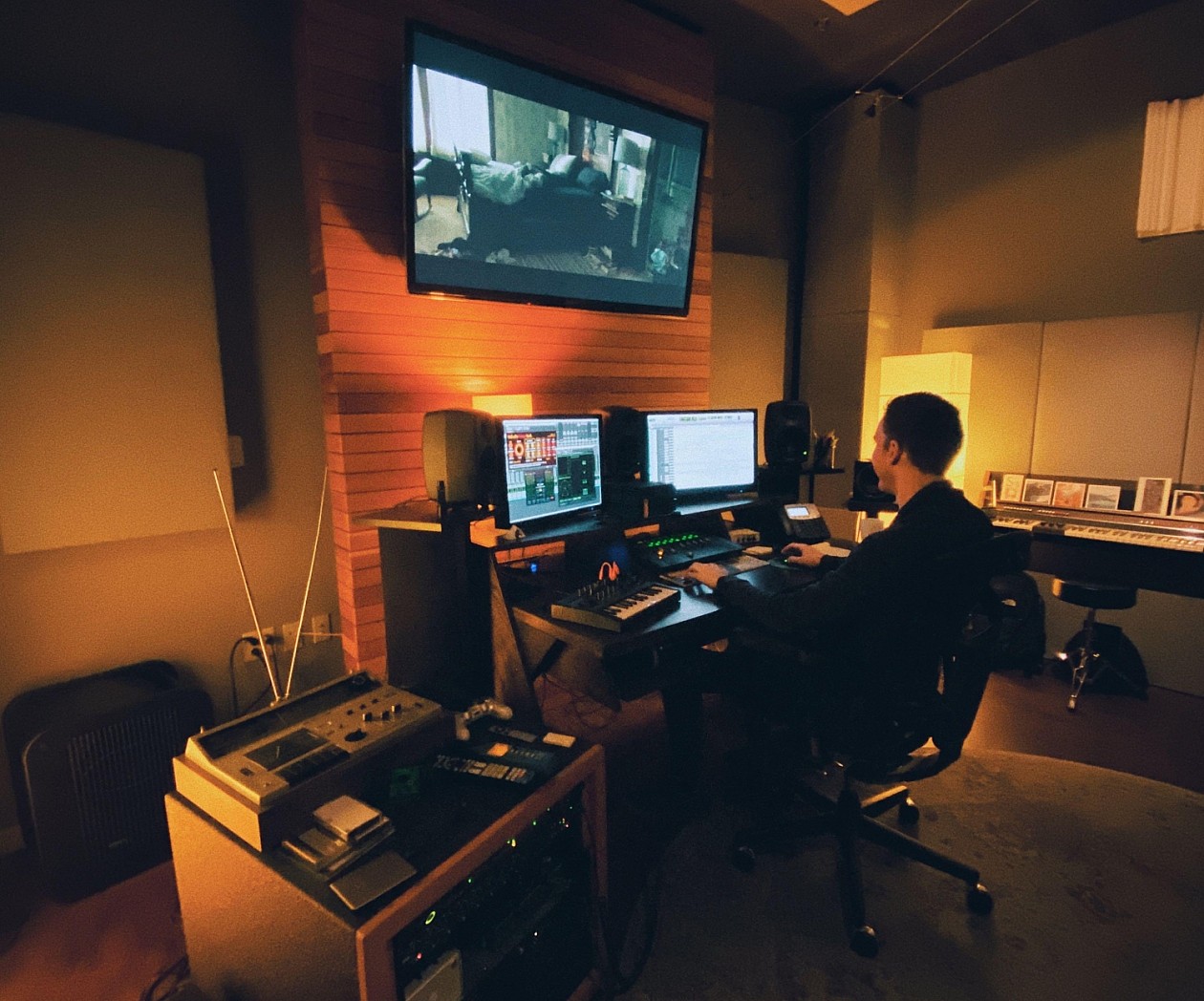 sound. vfx. color. lock.
Post Finishing
With a rough cut in hand, Steve got to work with foley and built out the aural world. The sound bed developed for a horror could be the make or break of the film—he crafted the steps, screeches and cold-blooded screams that raise the hairs on the back of your neck.
With plenty of VFX cleanups along the way, Andy built out the looks. His mission was to combine the daytime drama and the chill of nightfall. He brought them together in a way that felt cohesive and true to the narrative of the film.
Bruton Stroube Outpost wants to thank Ryan for including us on this project and the entire cast and crew for their dedication and effort to create this piece. We're looking forward to the next one.