turn it up
Ezra Brooks 99
the Bruton Stroube full-meal deal™

Stills + Motion + Post
There are only a few things we love more than bourbon so when our long-time partners at Rodgers Townsend sent us the brief for Ezra Brooks: Turn it up to 99 we couldn't start product sampling testing quickly enough. Ripples, splashes, bottles rising from the liquid gold itself: we had to bring our full bag of tricks and problem solving to work through the shot list.
This campaign started with a motion piece. We handled the post-production (edits, color, and audio) in-house and then recreated the concept for stills and print advertising. Every aspect of our studio got the chance to craft this one. From building it - to final delivery. One stop shop.
Sip back and scroll on for the end result and a peak behind the scenes.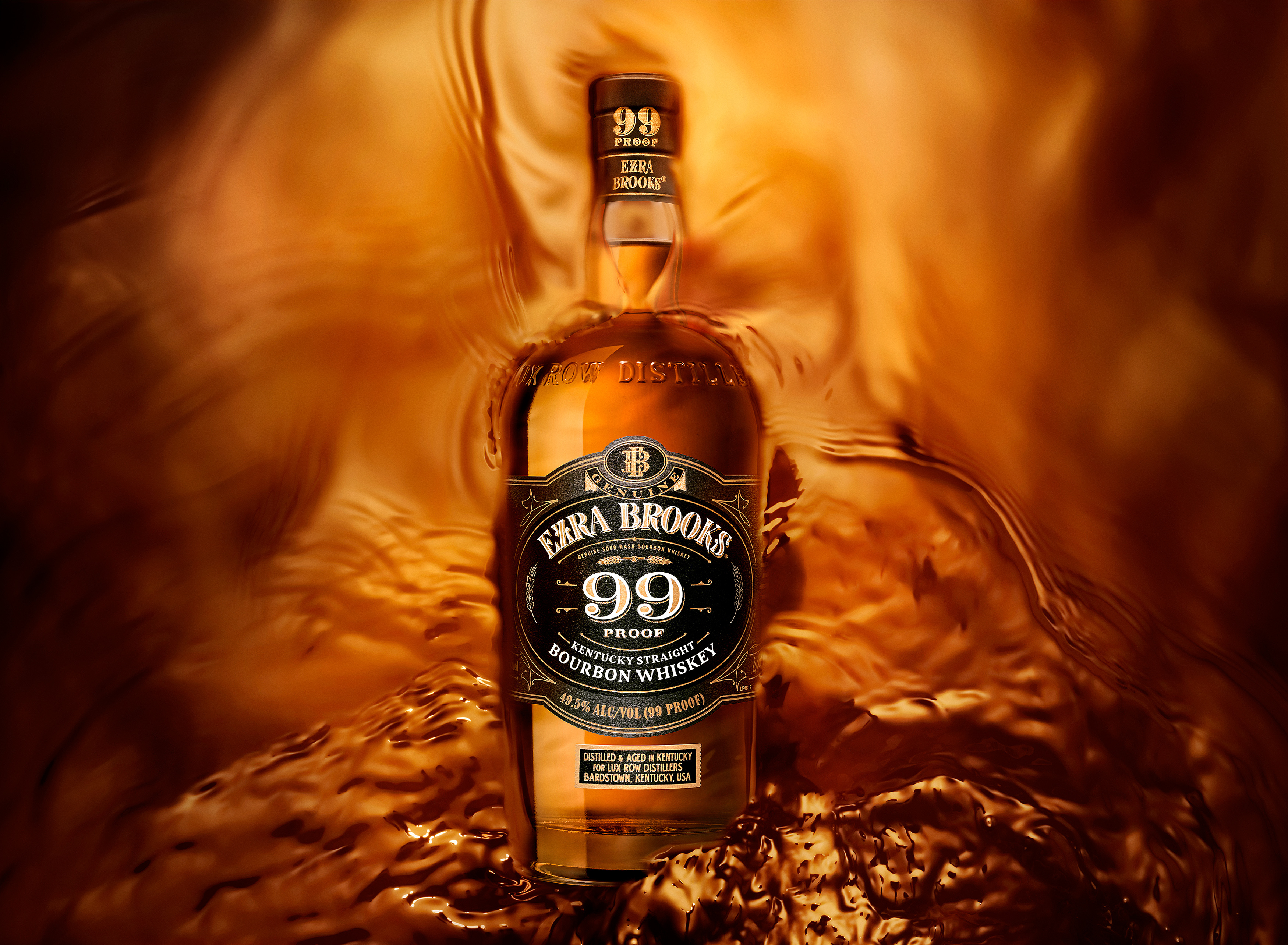 it's a bourbon worth playing over again
Turn it up to 99.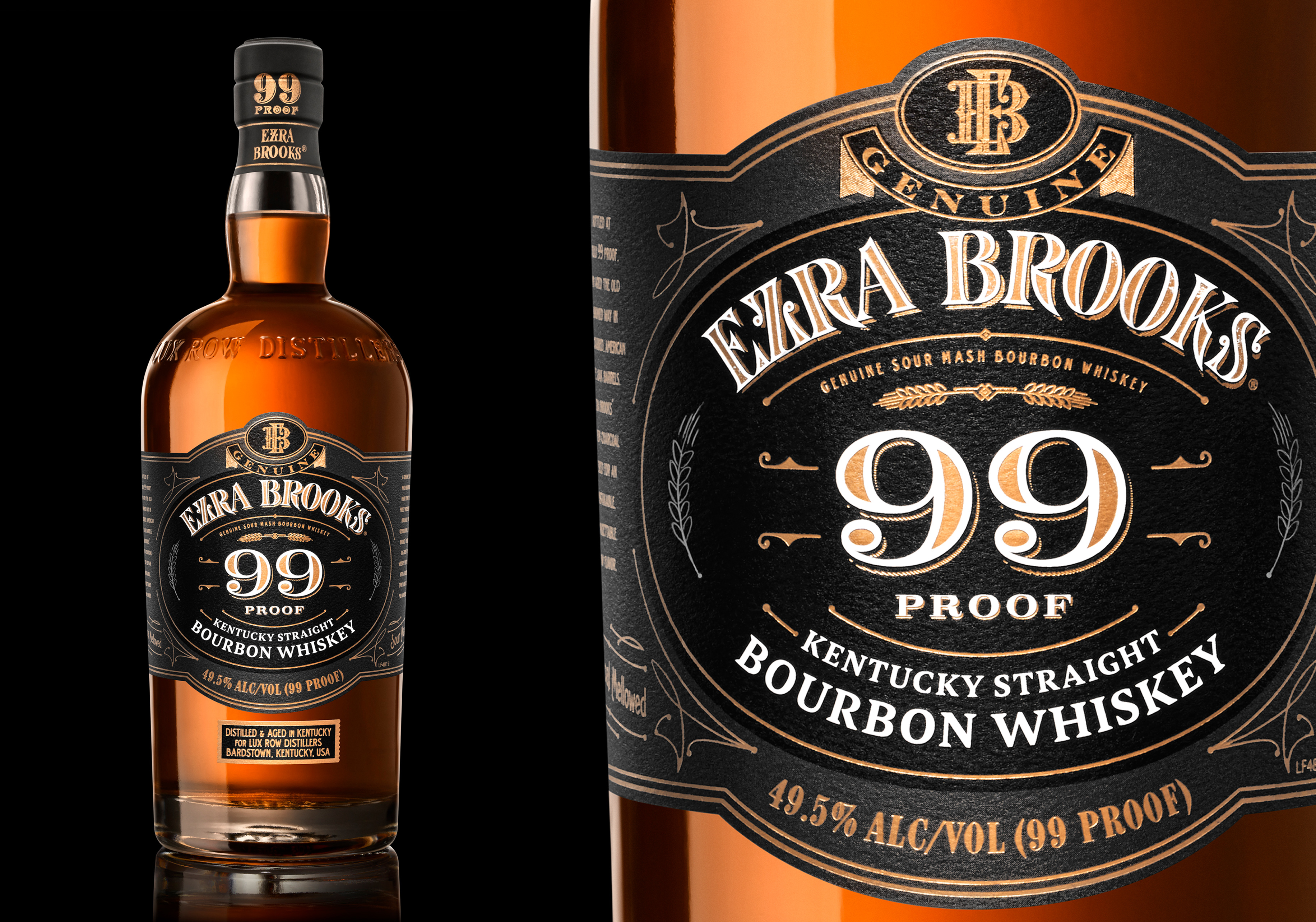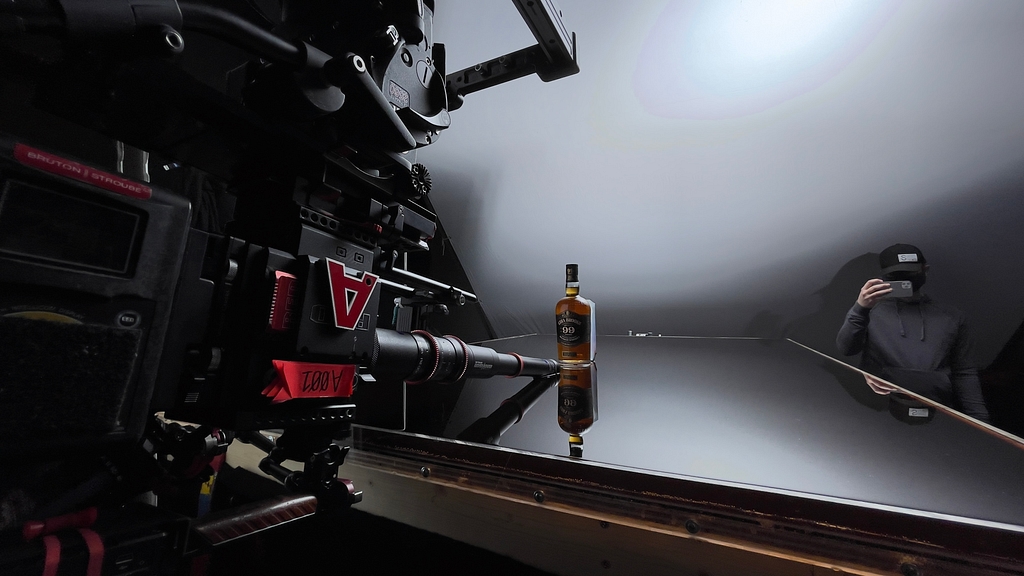 probe lenses, high speed strobes, and what have ya
bts
one bottle shot. multiple executions.
Stills + Retouching
The brief had a handful of situations that were all centered around the bottle. In order to maximize consistency and efficiency, we started with a hero bottle shot to be used on a dark background. Then by shooting a few extra assets to help the bottle fit into a warmer environment we used the same bottle each time with some retouching tweaks for each scene. Concentric circles, bottle splash, enveloped in bourbon, you get the idea.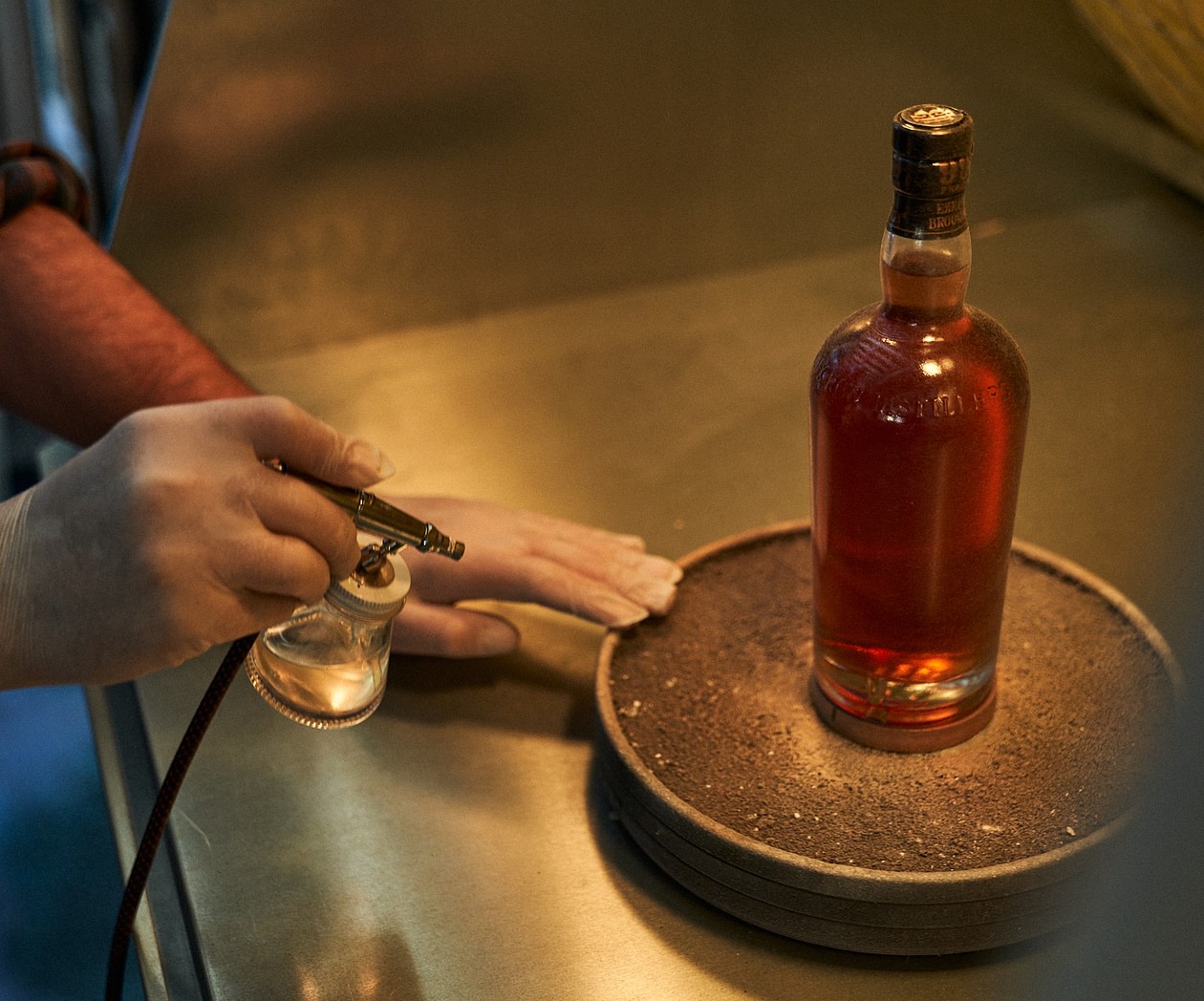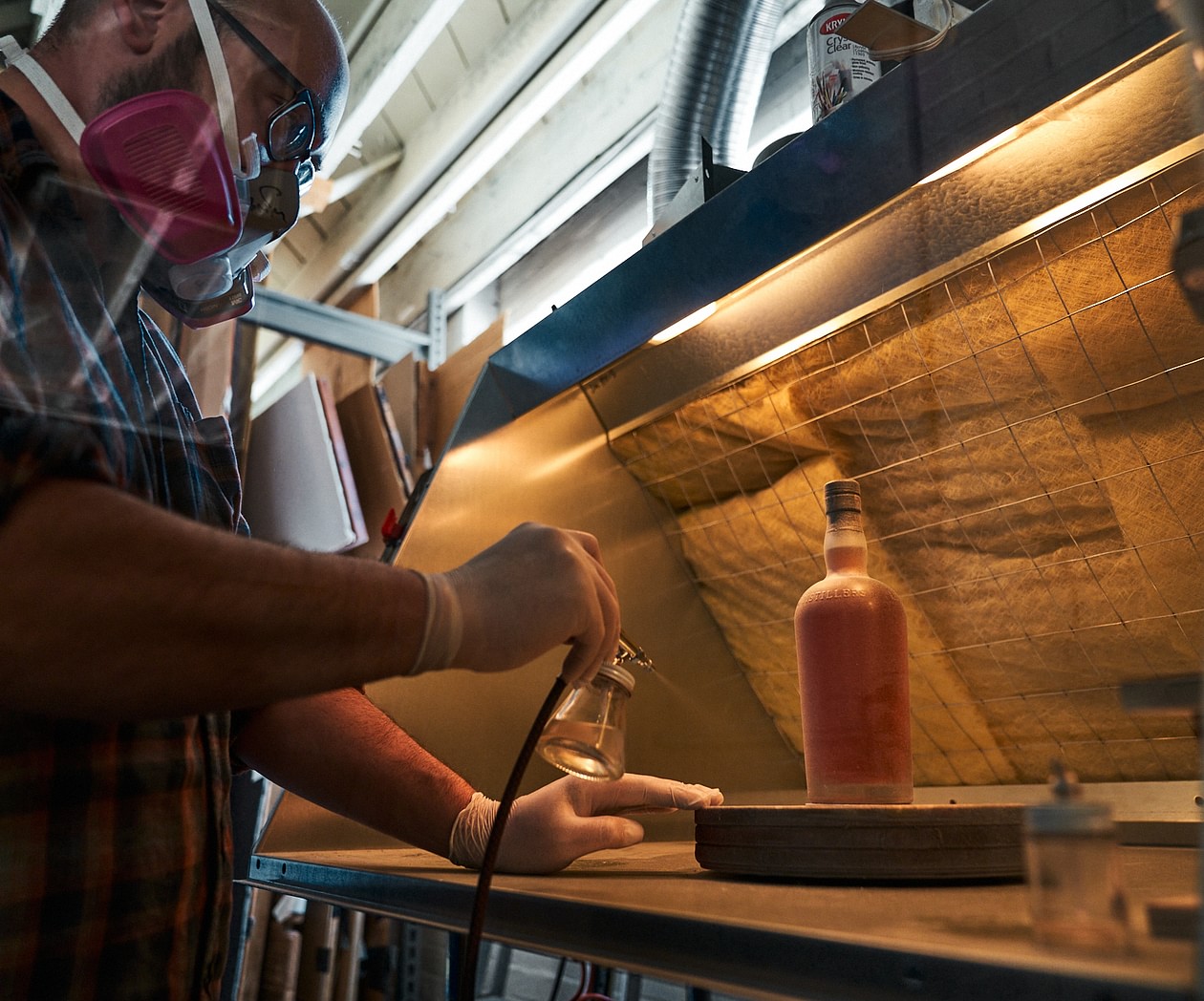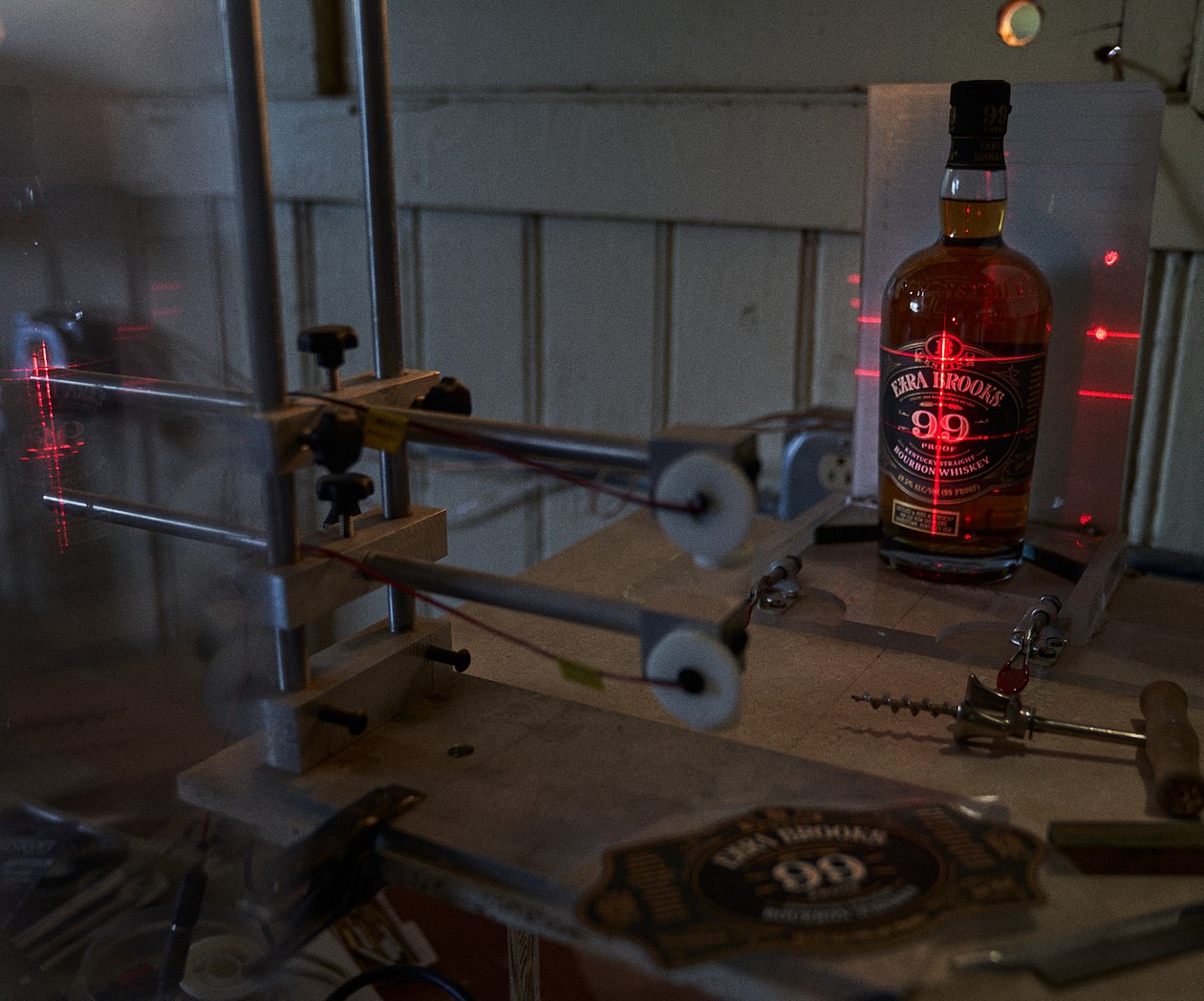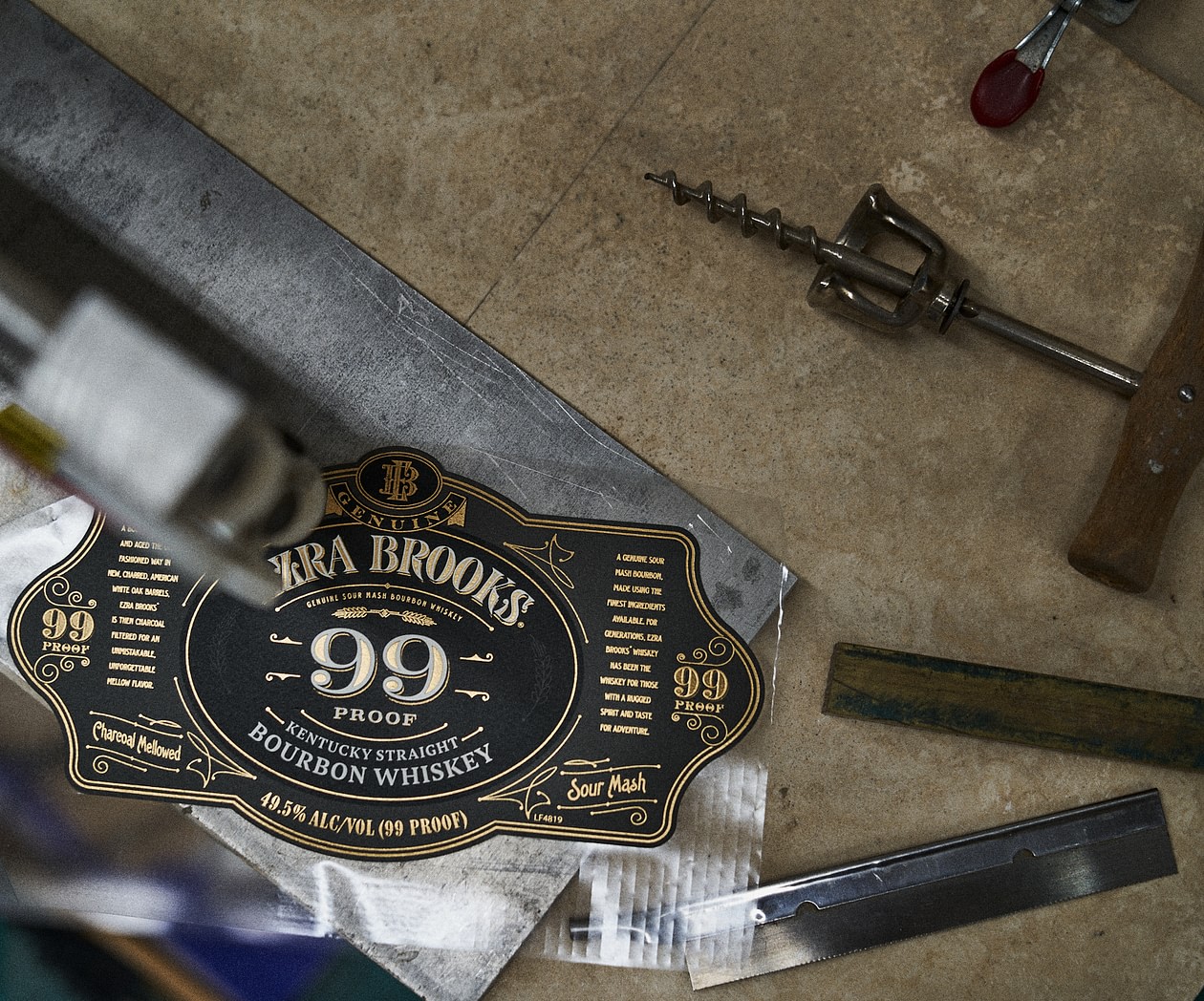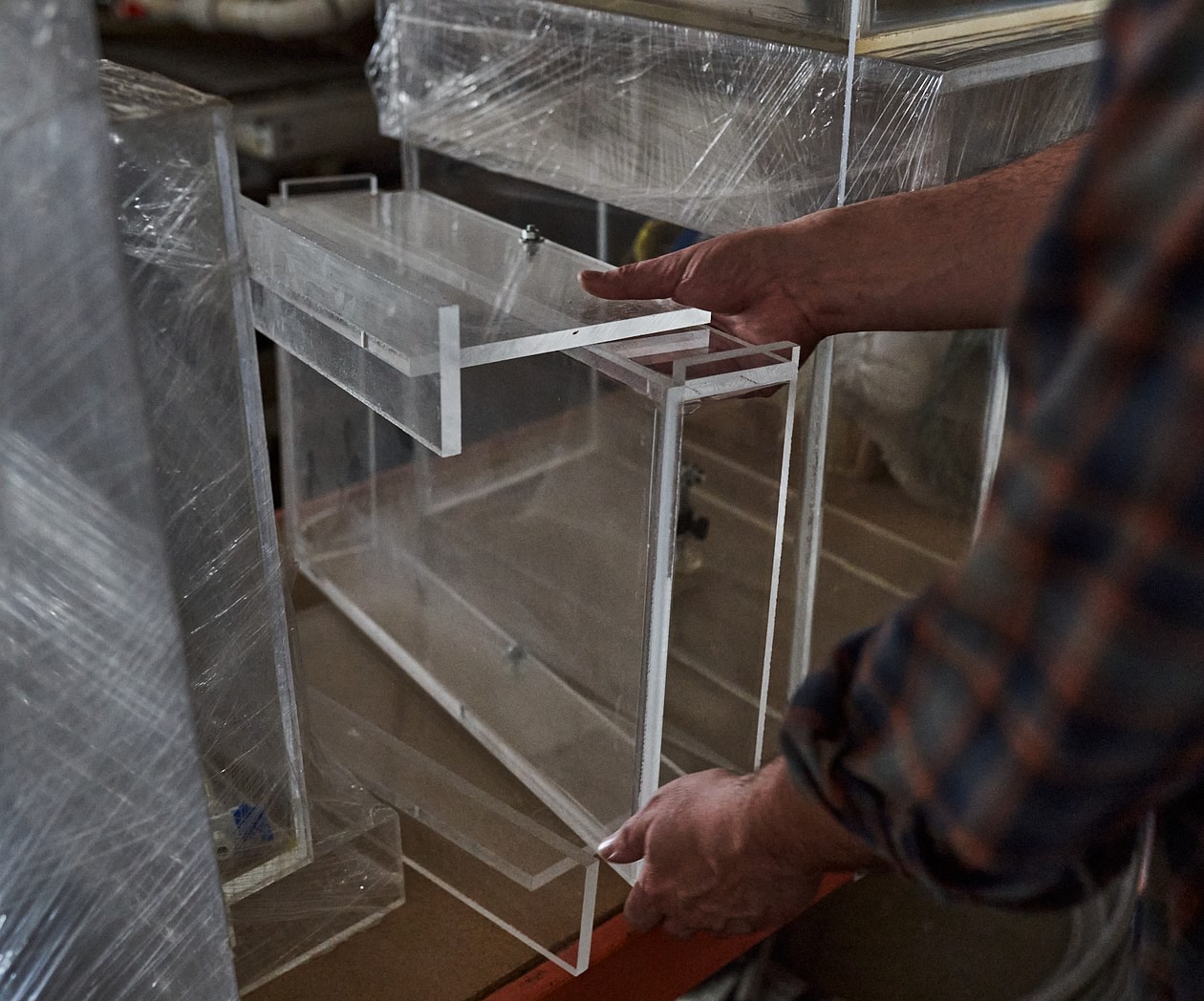 prep, prep, prep
Draw up the plans
This is the fun part (well, one of many). When you need a bottle to rise up through bourbon and land perfectly atop, there's not really an off-the-shelf solution. Doing it once is luck, doing it on repeat is why our team is one of the best.
It took a bit of laser precision to prep hero bottles and build the tanks that held the liquid. Our studio has an entire workshop space that allows us to create limitless, wild concoctions. Once the sets were built, then we started experimenting.
it's all hands on deck
Splishy Splashy
How we did it? We blasted it with sound, dropped it like it's hot, shook it, sprayed it, and even roped everyone on set (clients included) and danced to our favorite soundtrack to create many, many different styles of rippled texture for these images. Sometimes all it calls for is a little practical vfx. All the different methods gave us a ton of interesting options.
Work with a side of workout. Stay frosty on set friends.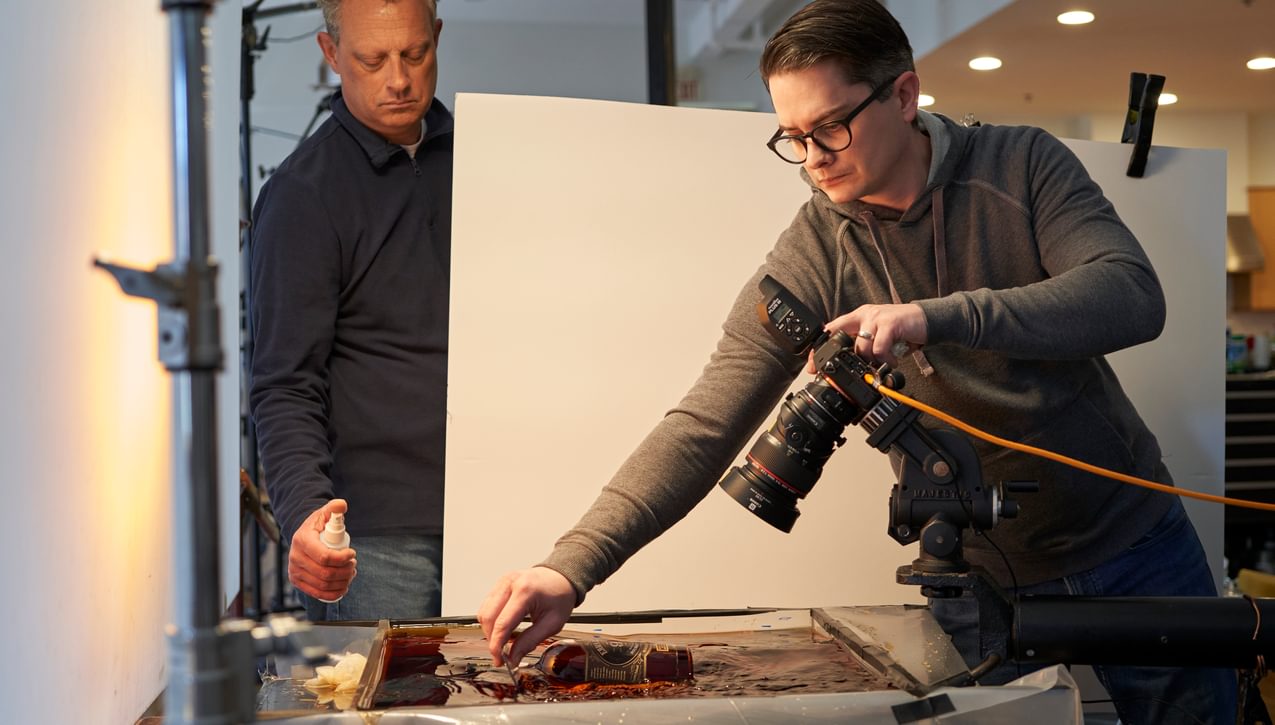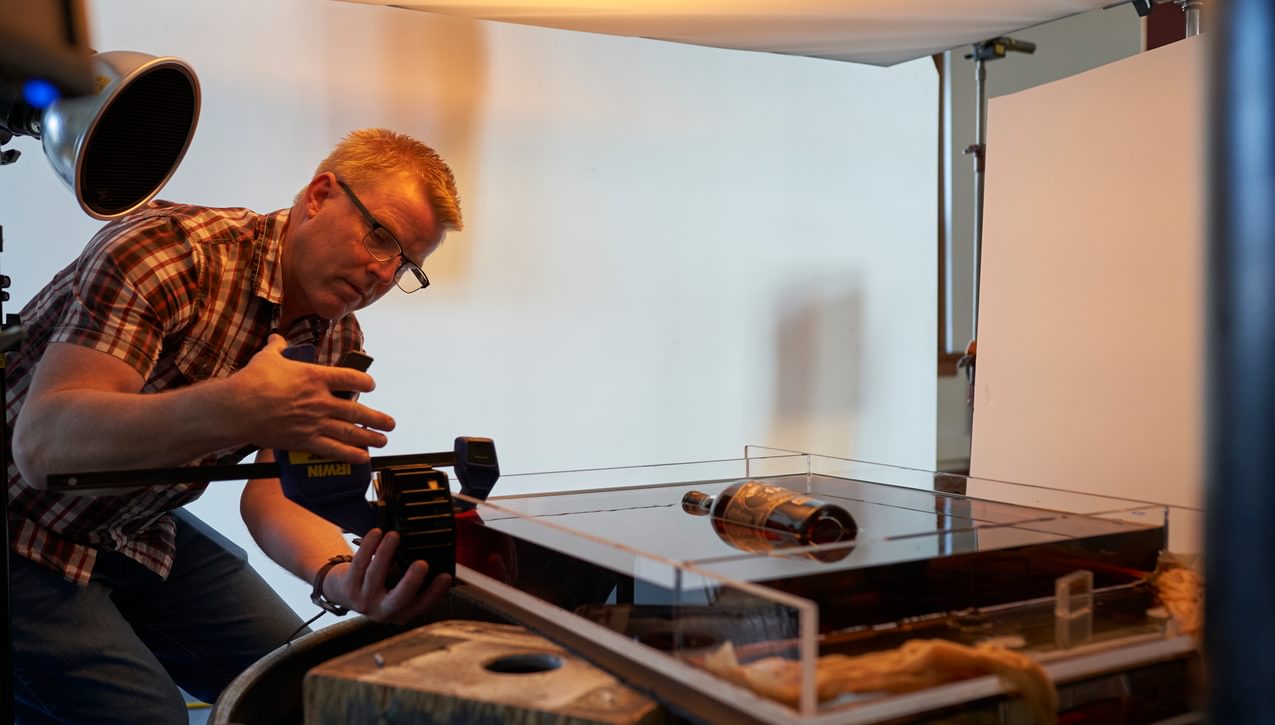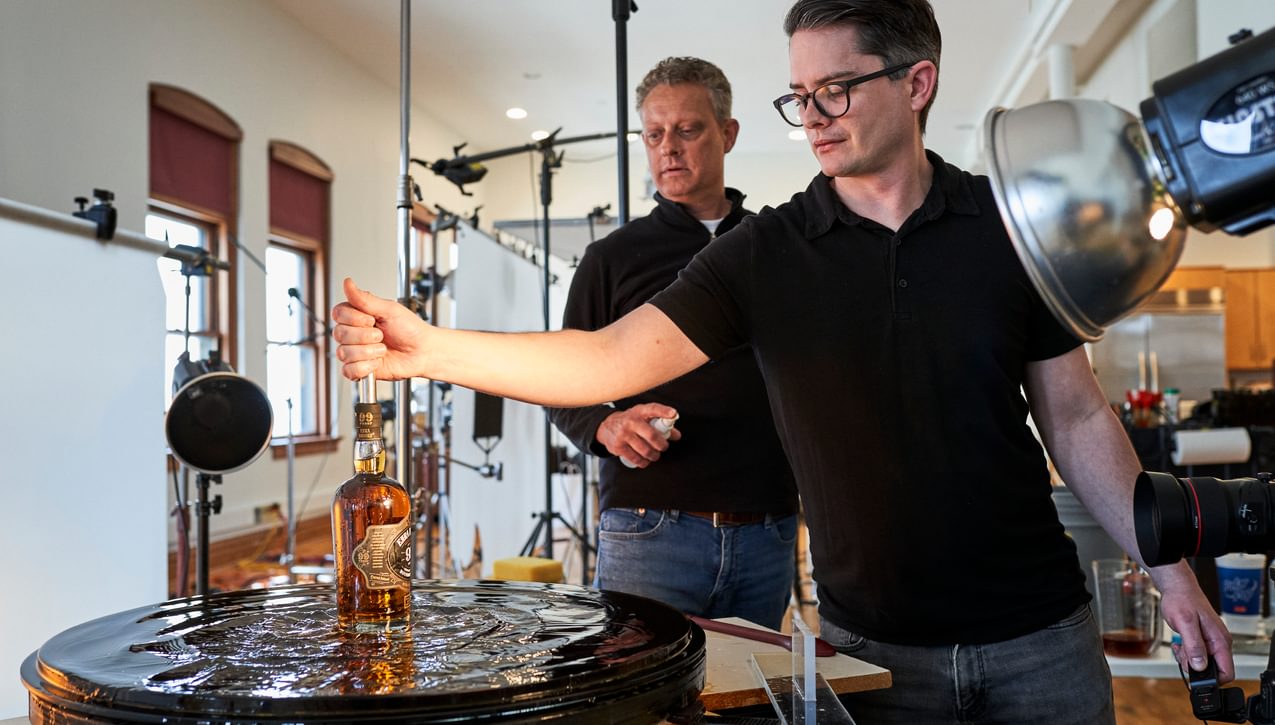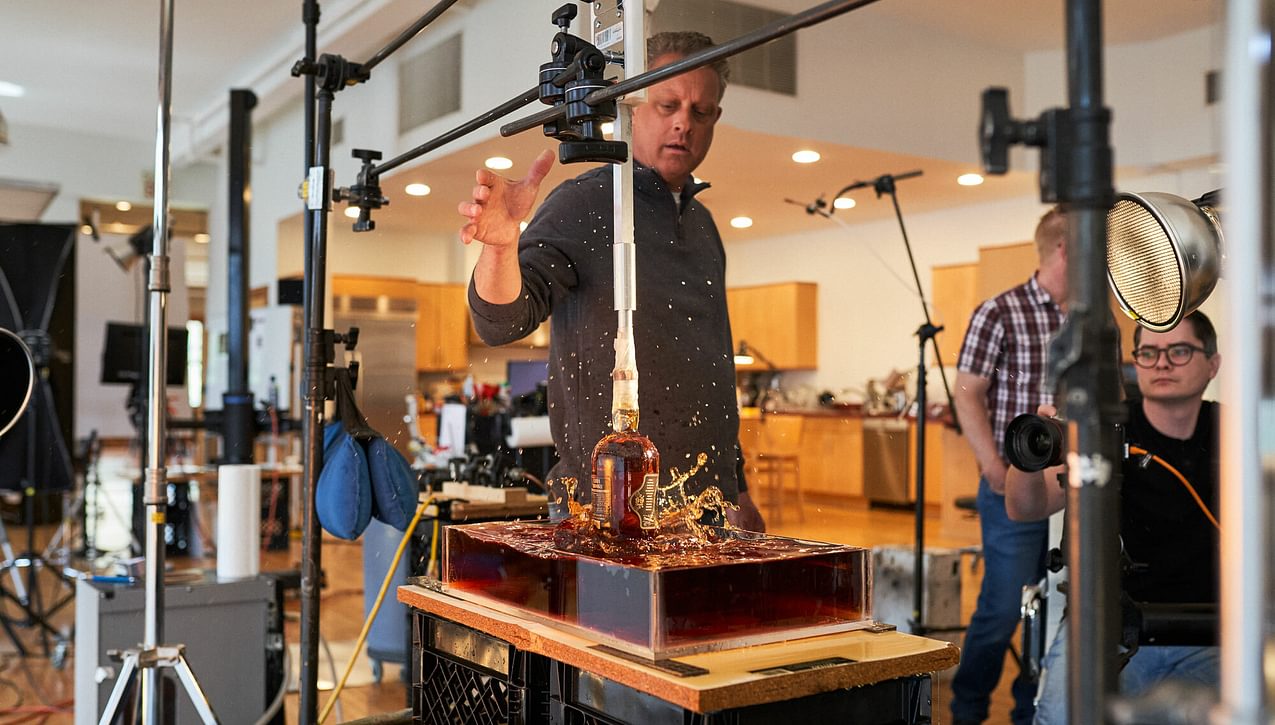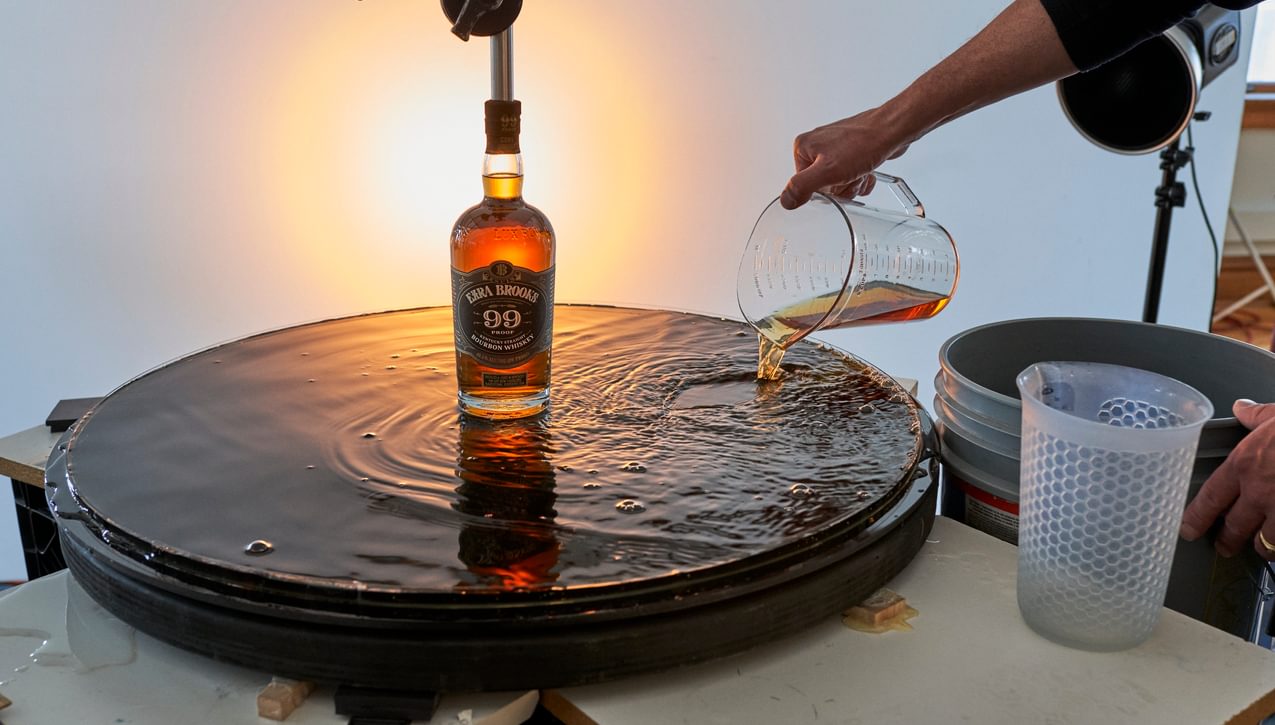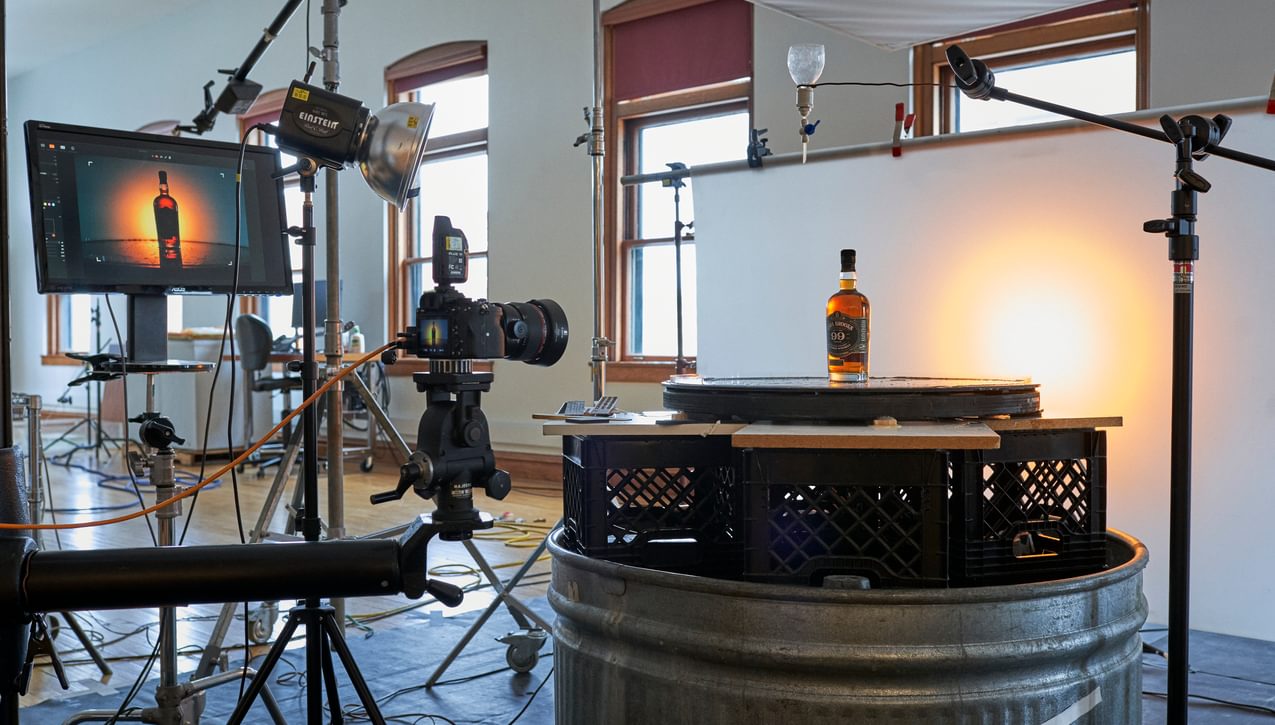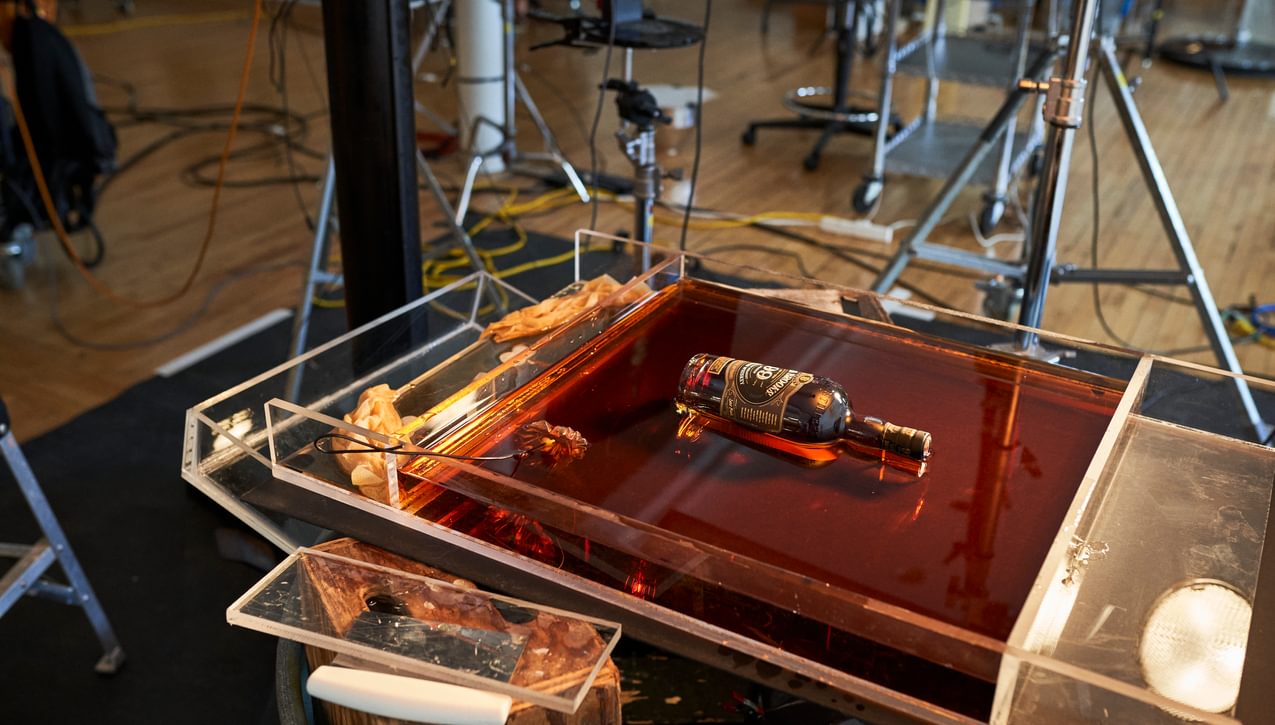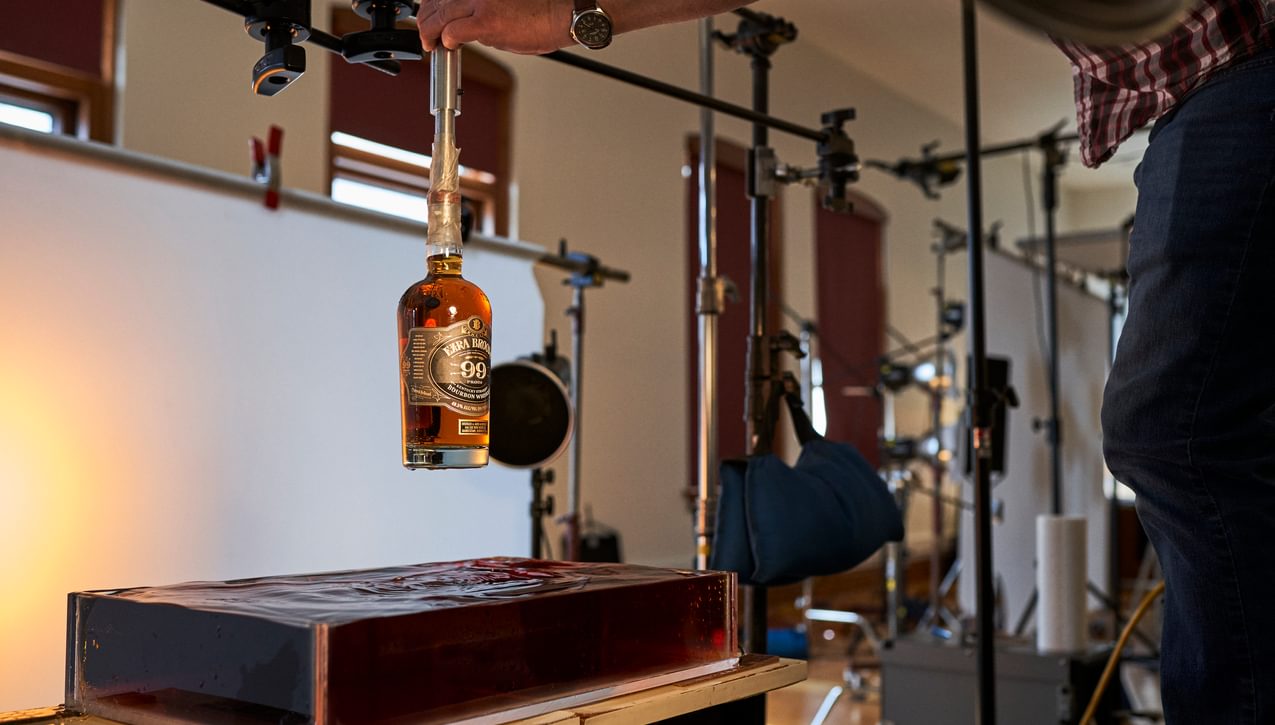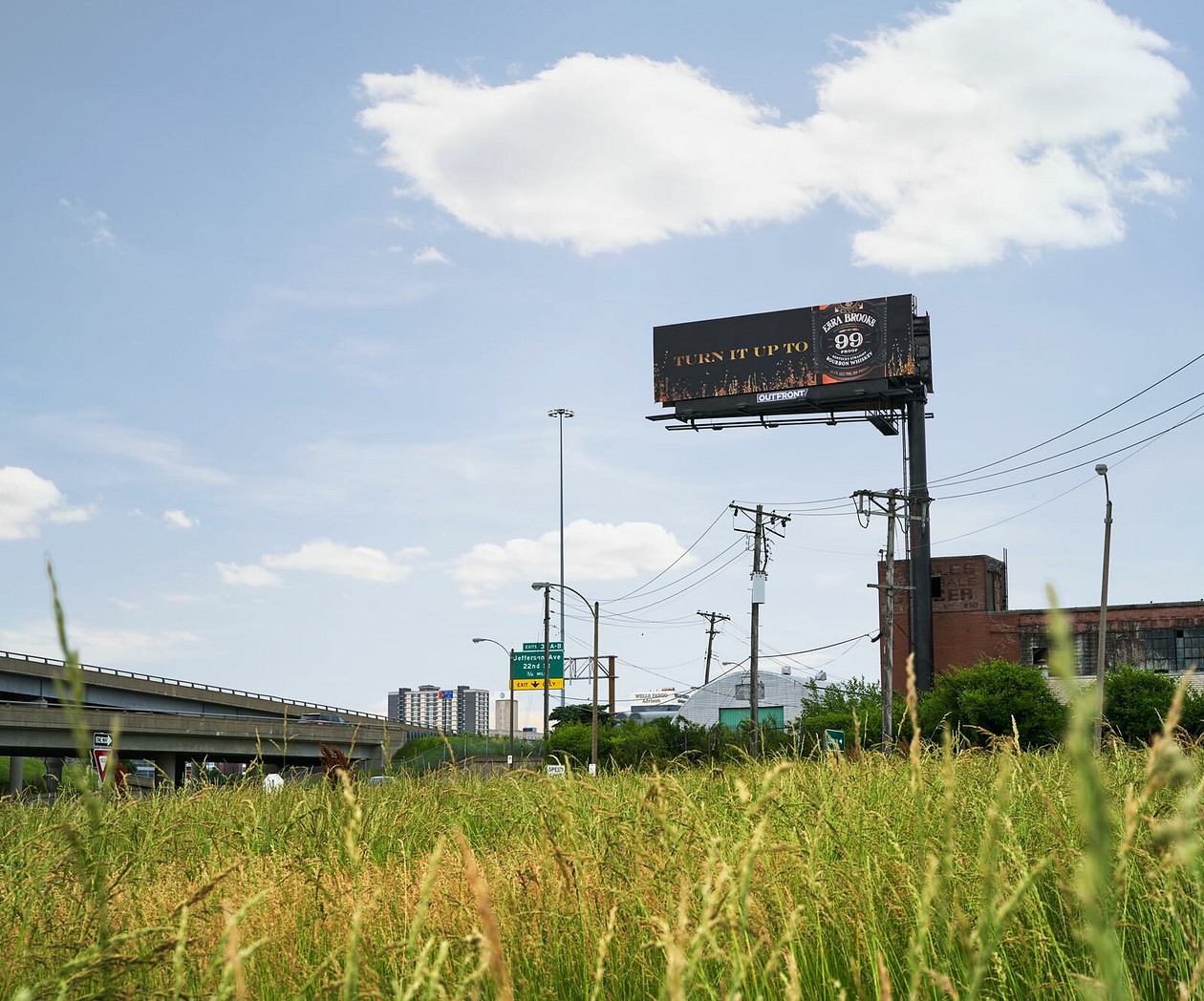 In the wild
Print Advertisment
Shooting with that end resolution in mind. All those pixels don't go to waste when you're looking to print any of your images. Yes, even as big as a billboard.
Motion + Post
Between our motion department and Outpost, we've streamlined the process to make it simple. You can see your vision take shape from start to finish.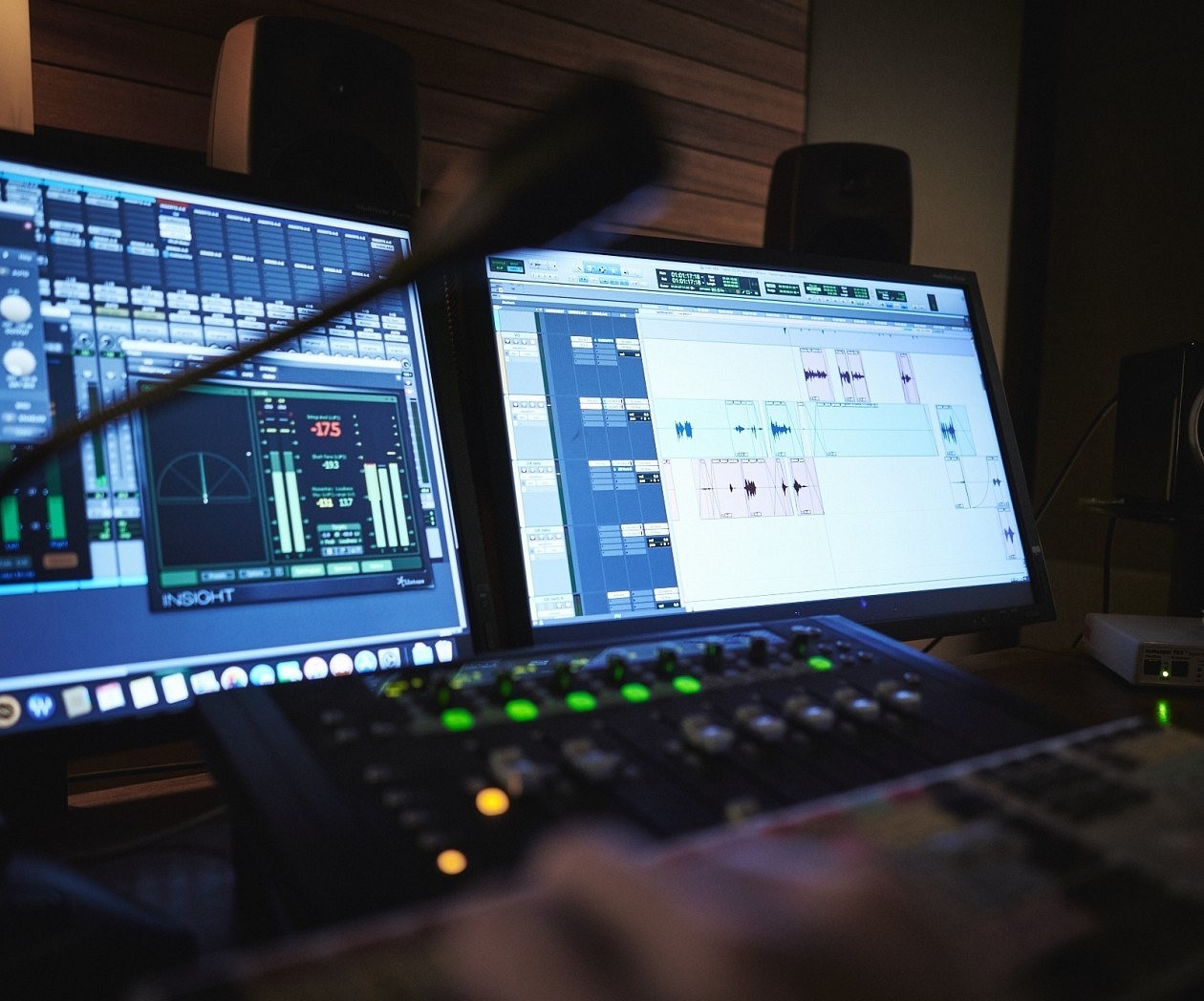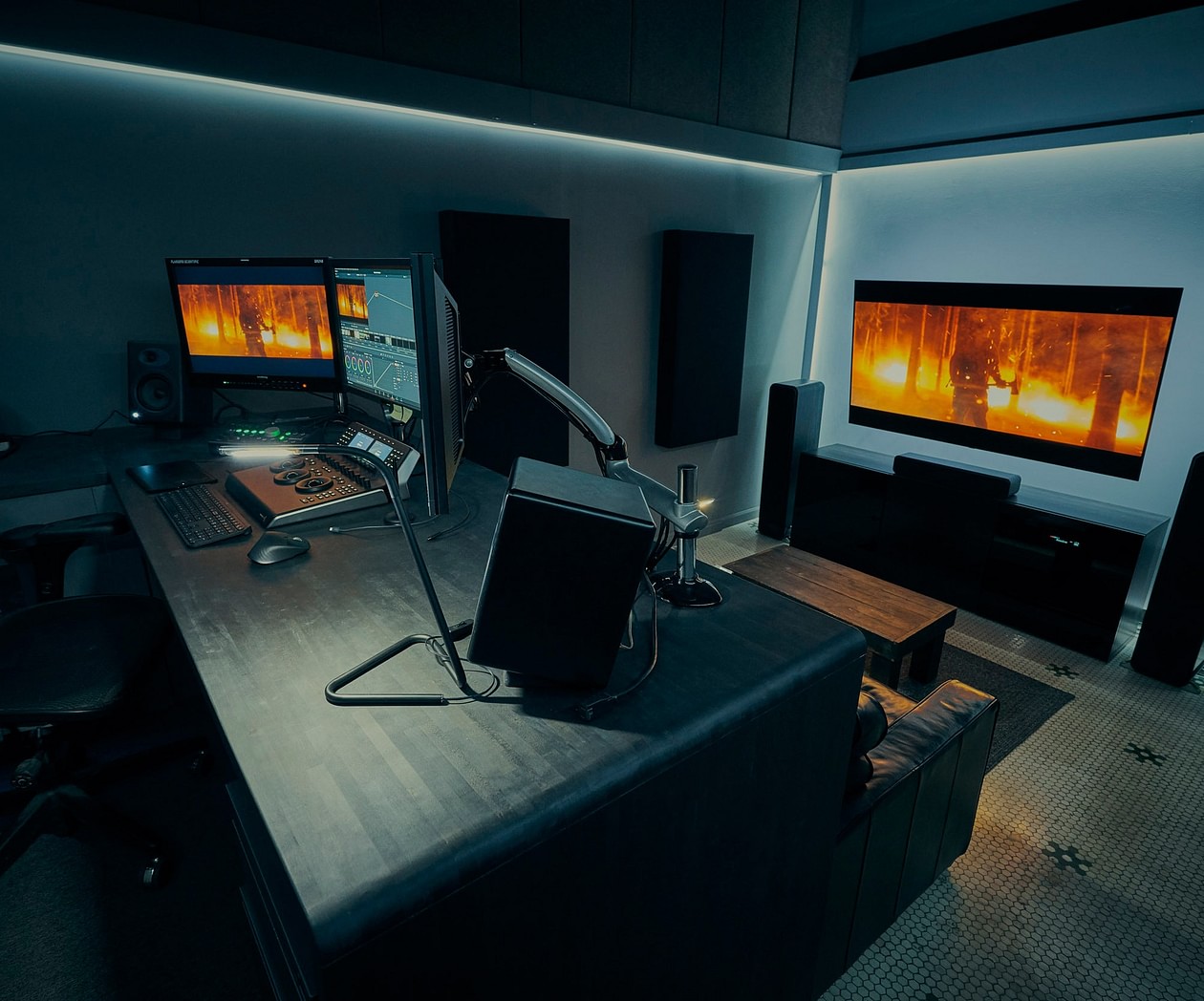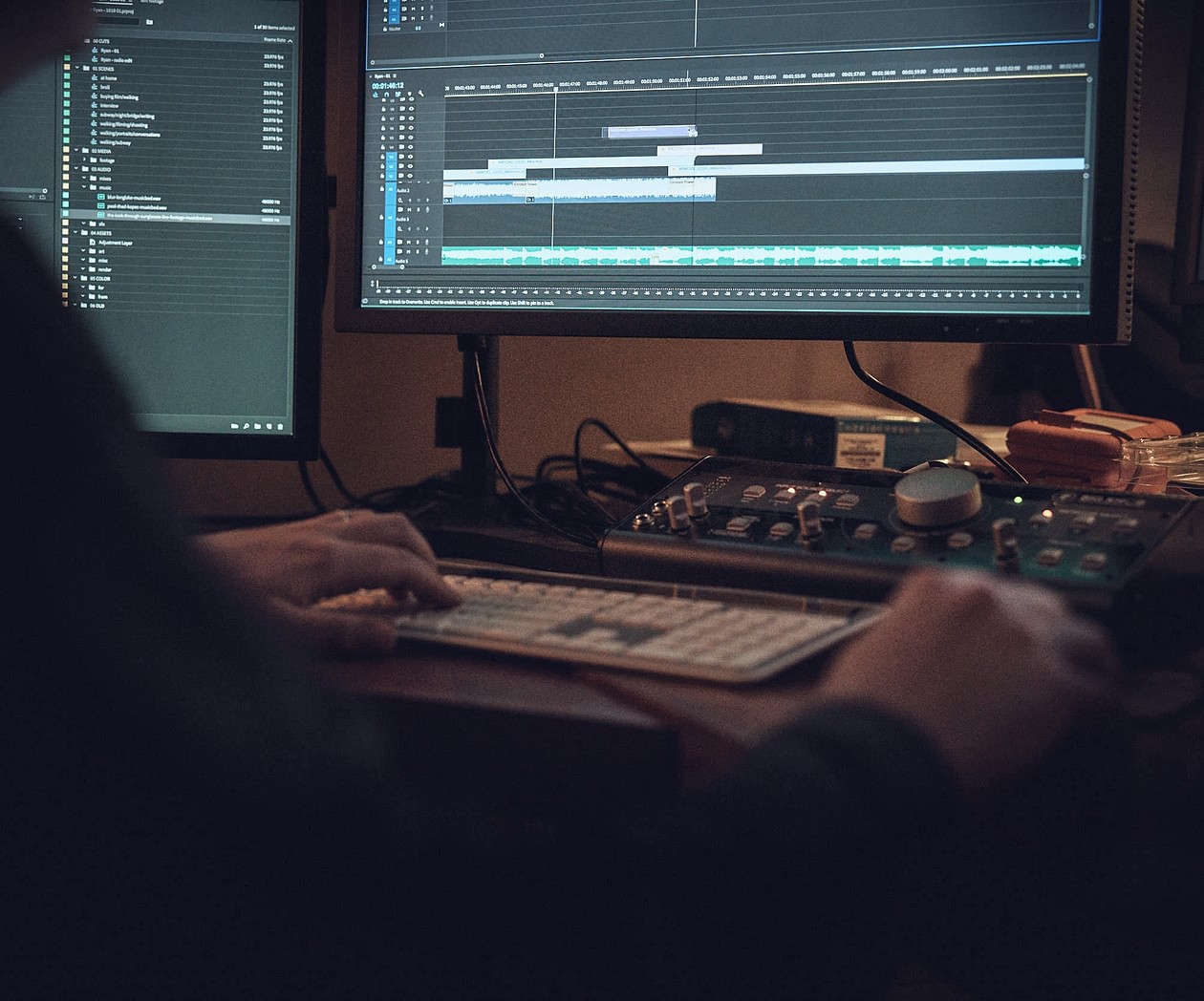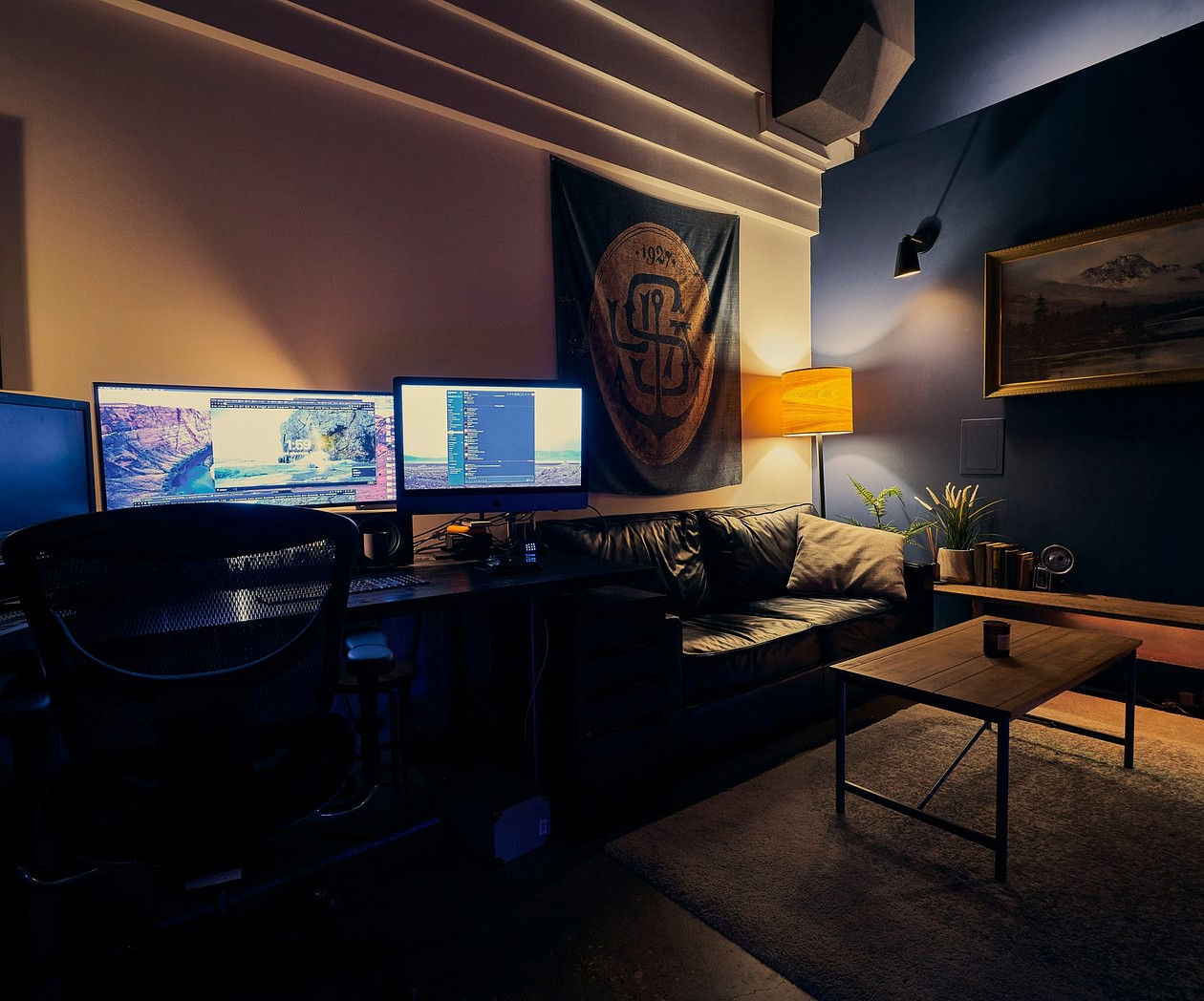 cut. color. sound. repeat.
Post
With six dedicated editors, a colorist and a sound engineer all in-house we've streamlined our post workflow from start to finish. Each are setup with their own suite for in-house edit sessions, as well as the latest software that can bring the edit session to you live, regardless of your location.
So kick back, grab some coffee and let's get to work.